Escala Interior & Art Commissions
One of Sabina's priorities for this interior renovation was to open the suite with the removal of select walls to connect the spaces with the spectacular views of Coal Harbour and the North Shore mountains.
Sabina artfully worked with the existing pallet of colours and materials along with the clients' minimalist aesthetic. The main bedroom is punctuated with Sabina's built-in furniture, lighting, upholstered headboard, linens and framed Marimekko fabric.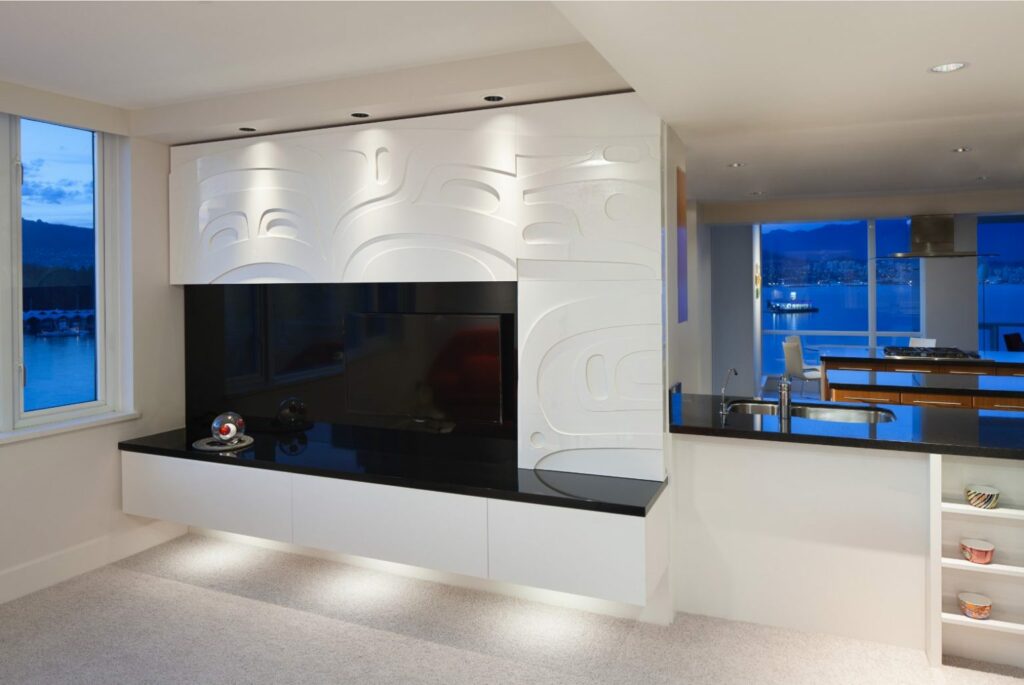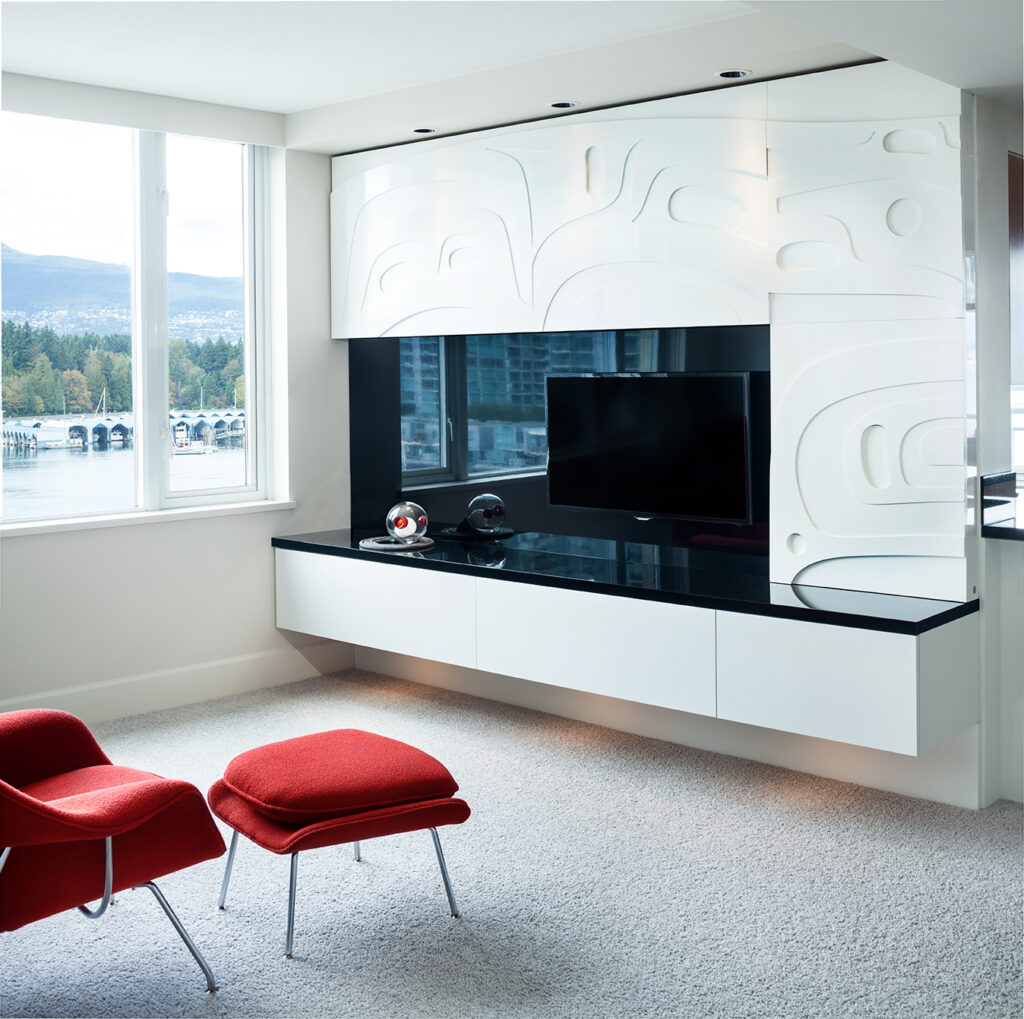 A grand gesture was conceived for the media room which translates the northwest coast bentwood box into a functional art installation.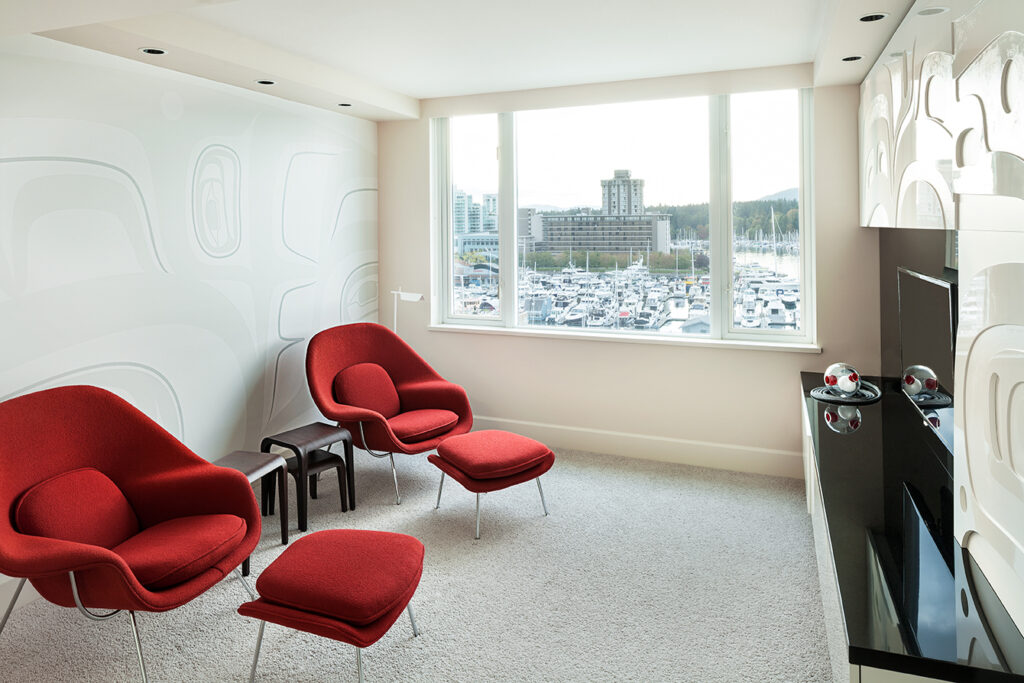 The opposite wall boasts a floor to ceiling mural in soft grey tones and warm white with motif referencing the undulating top of the feasting bowl. Sabina Hill with Mark Preston.