Gulf Island Interior & Art Commissions
Sabina creates an immersive experience for her clients with this eleven-piece art collection infused with northwest coast mythology and the natural beauty of the site.
The regional influence of the Pacific Northwest is reflected in the textures, colours and materials of her art and interior design. Art plays a central role showcasing Sabina's celebrated West Coast style.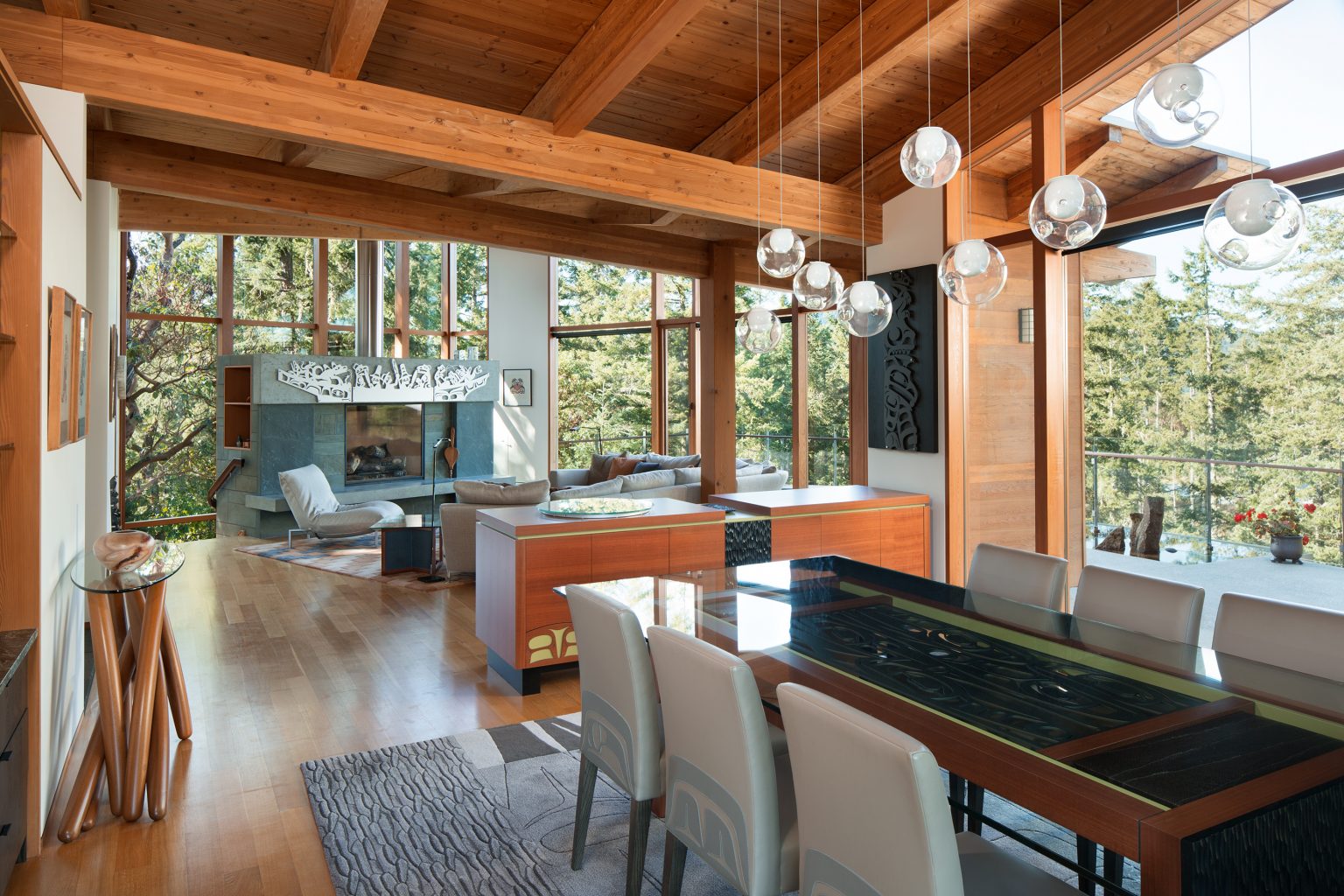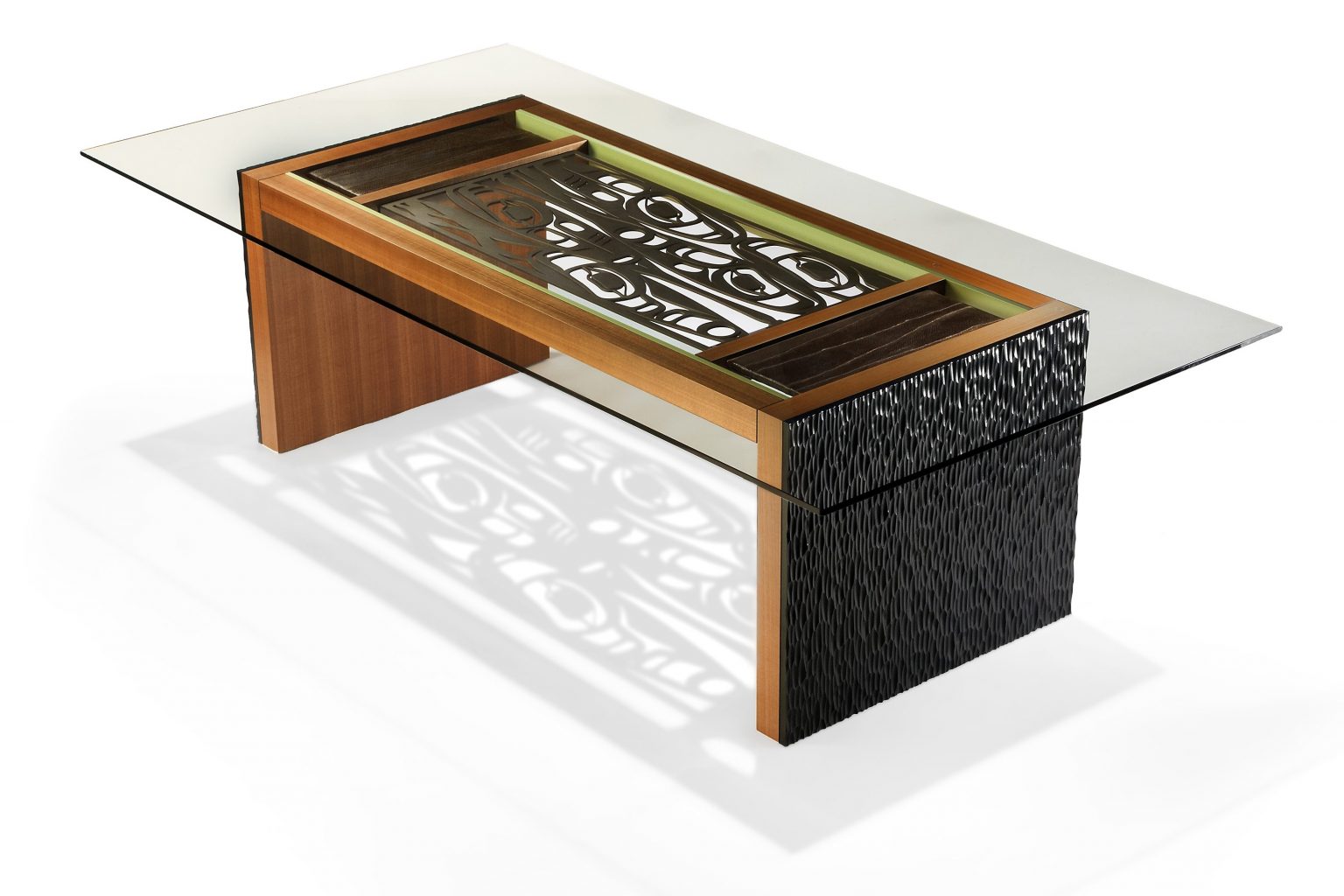 Salmon Paddle table, upholstered leather chairs, Salmon Paddle area rug, Wasco sideboard, and Talking Stick wall panel in the dining area. Sabina Hill with Mark Preston.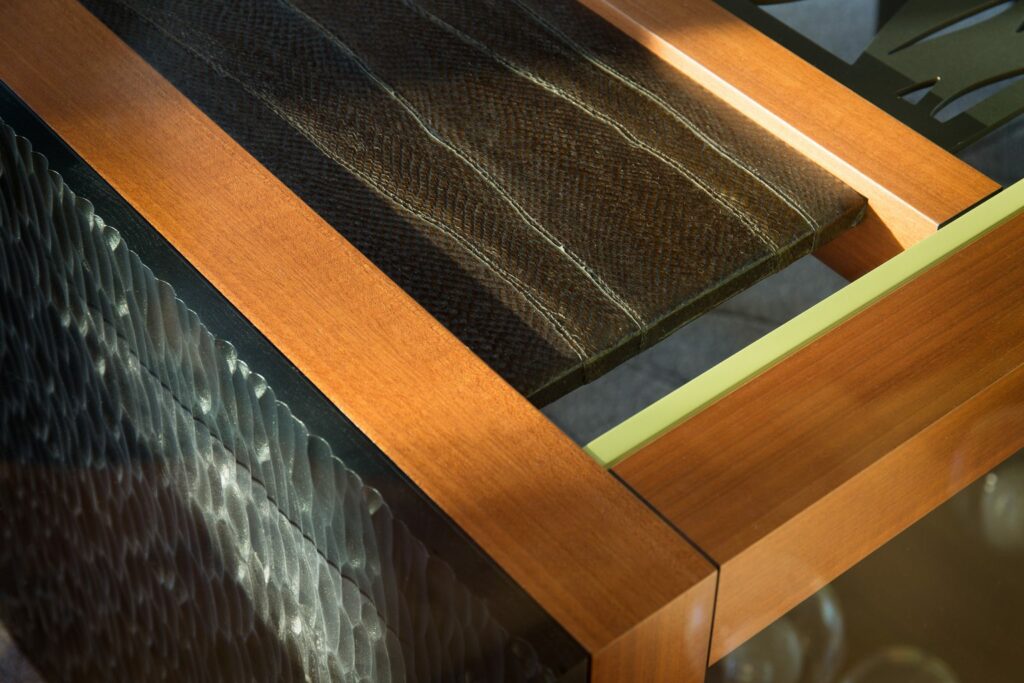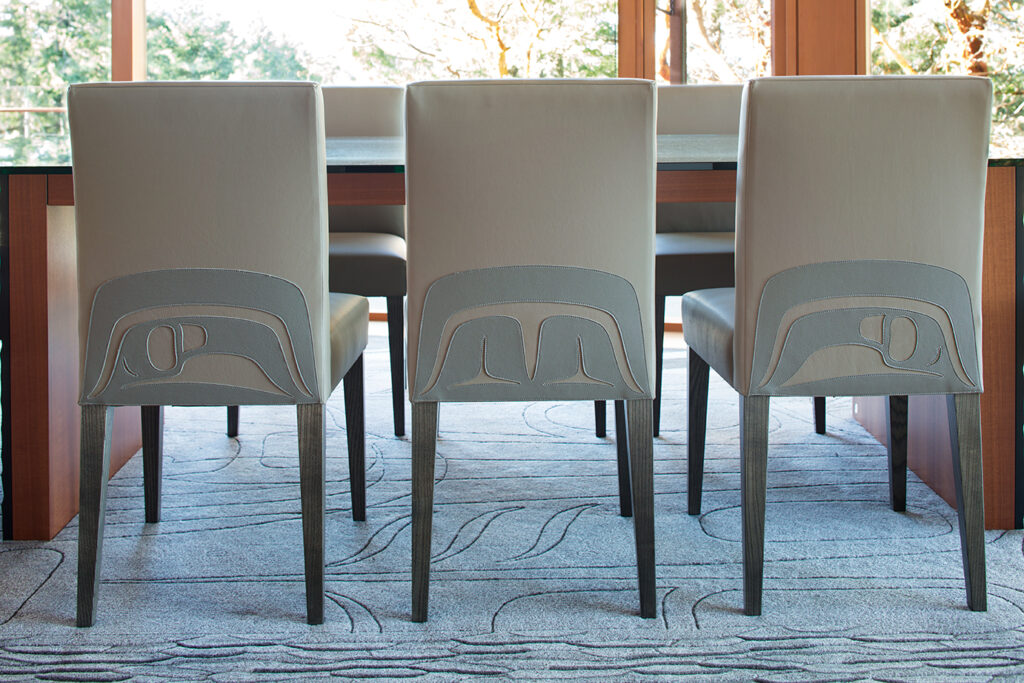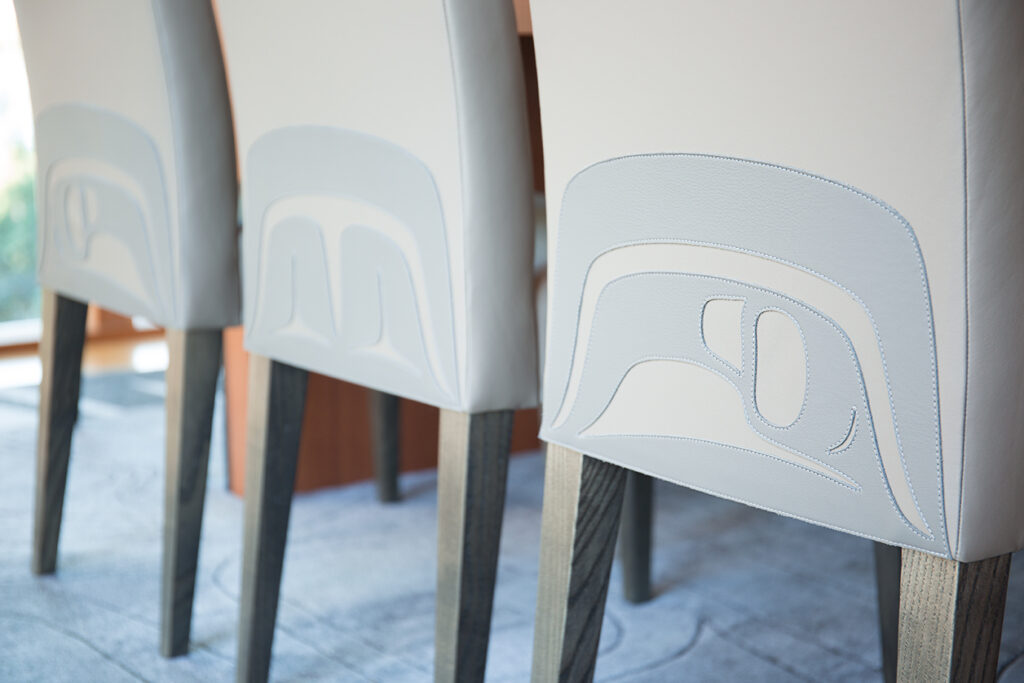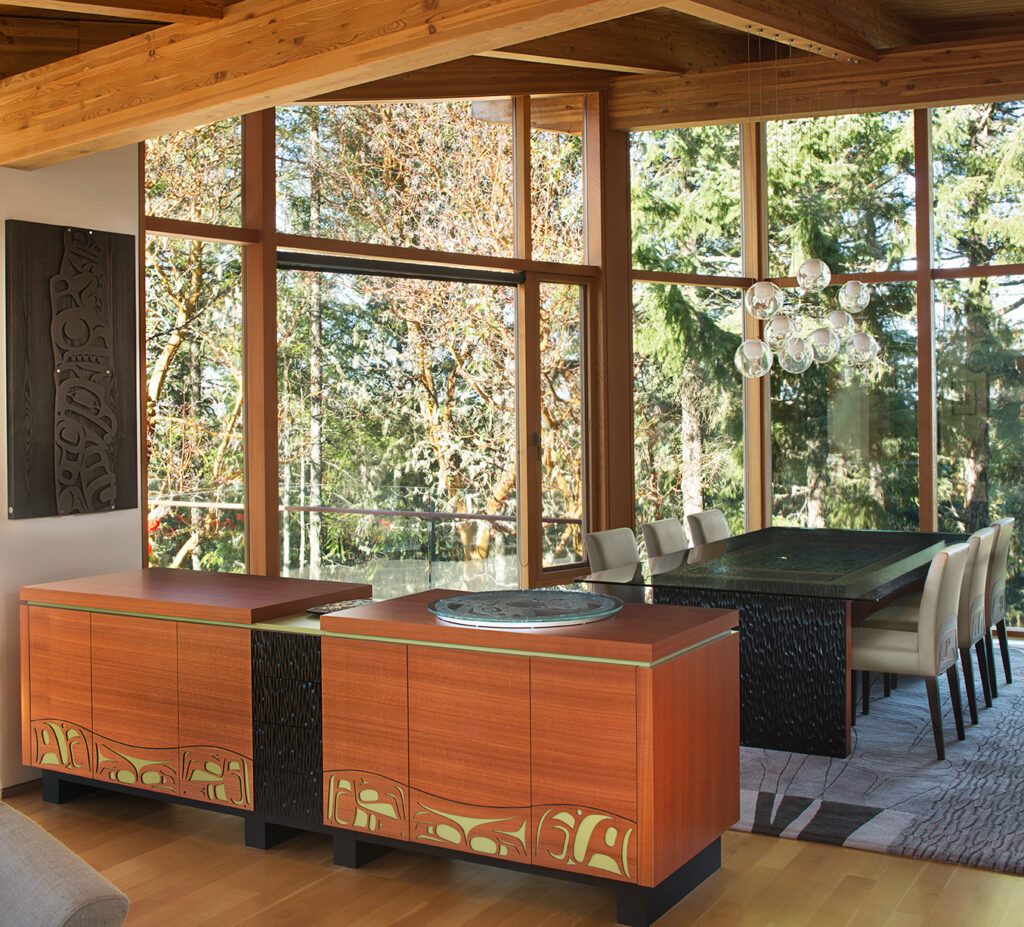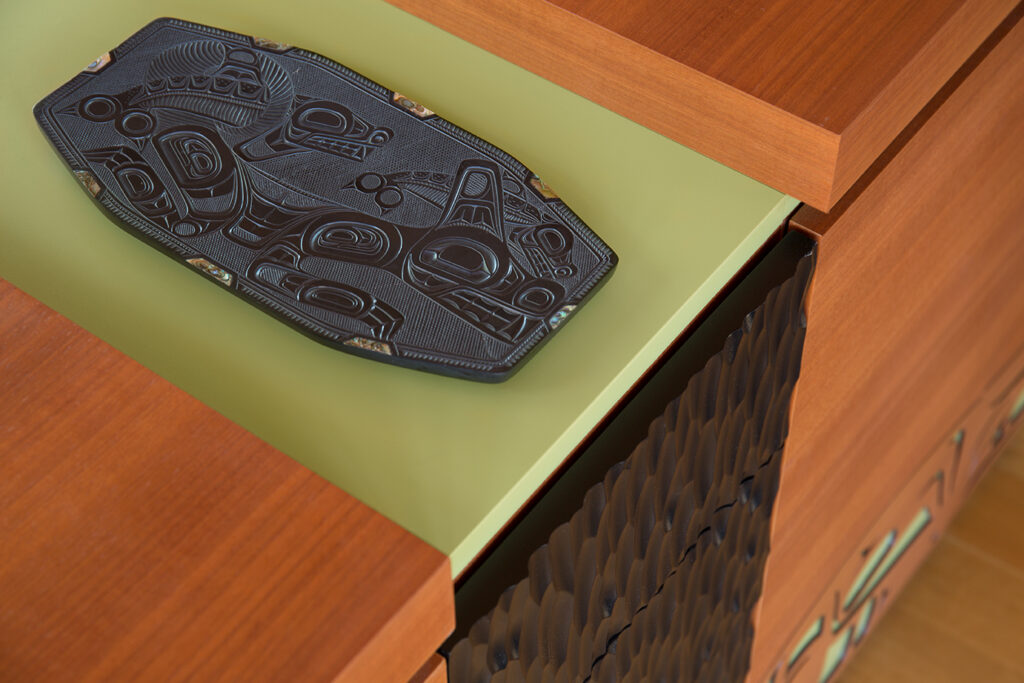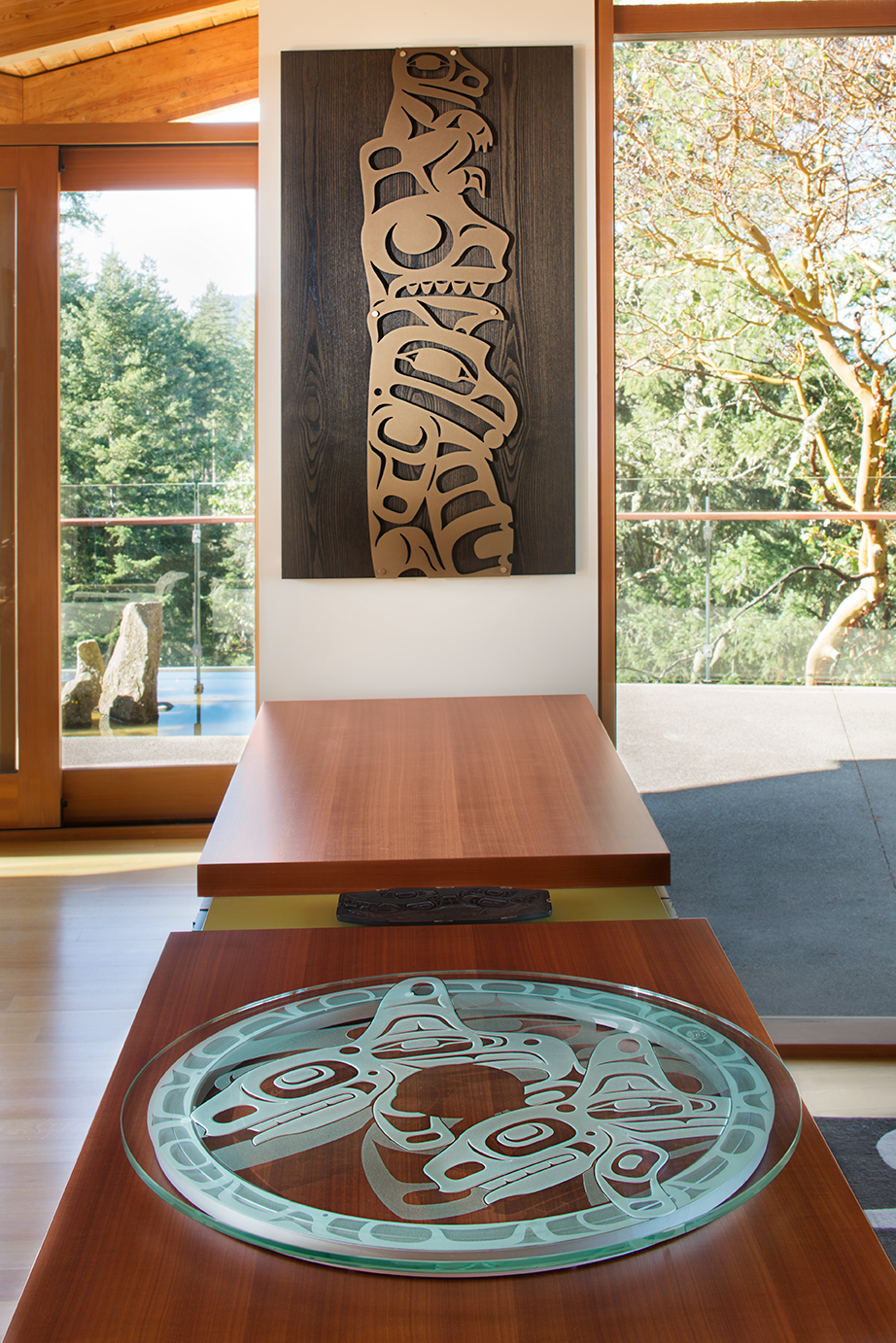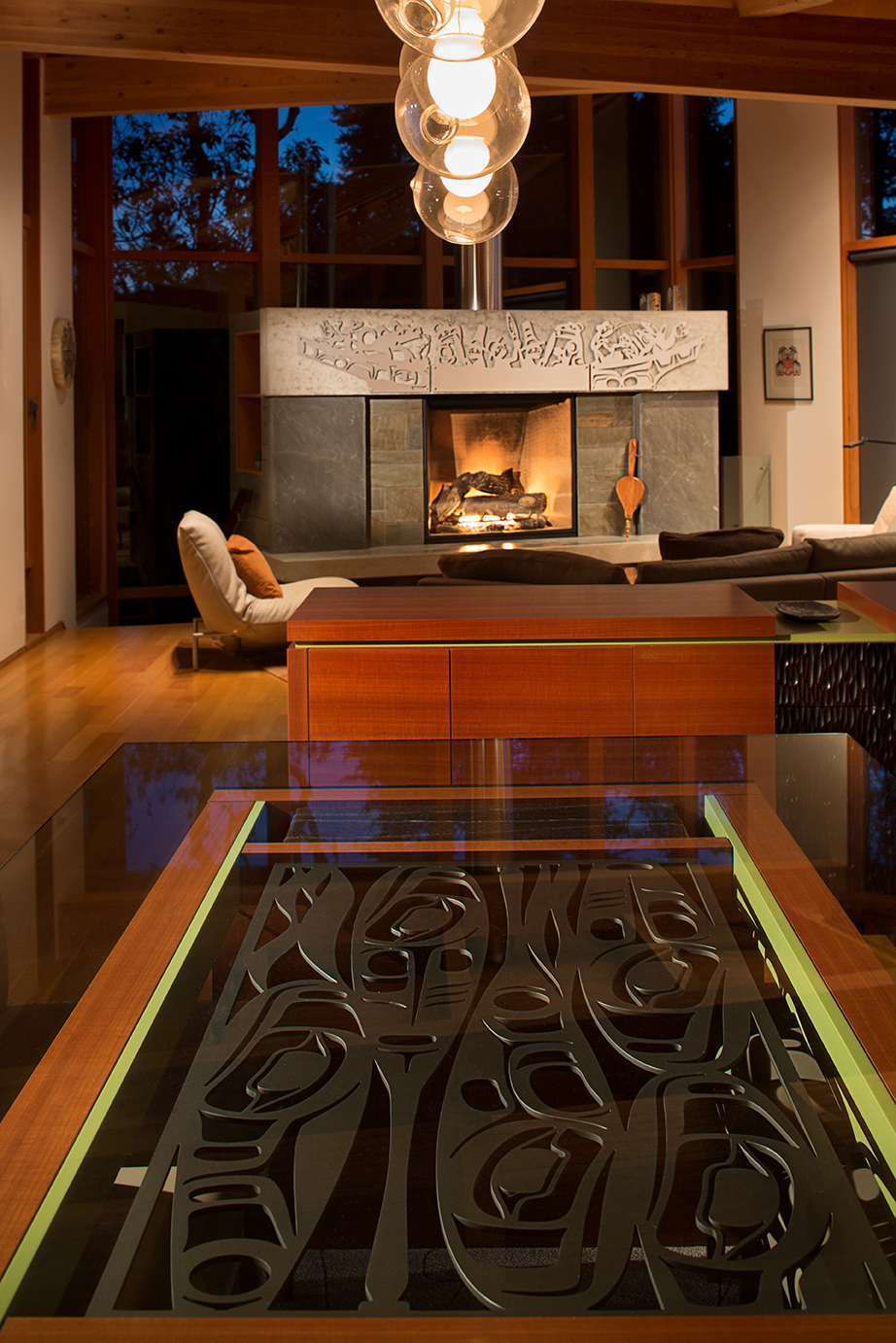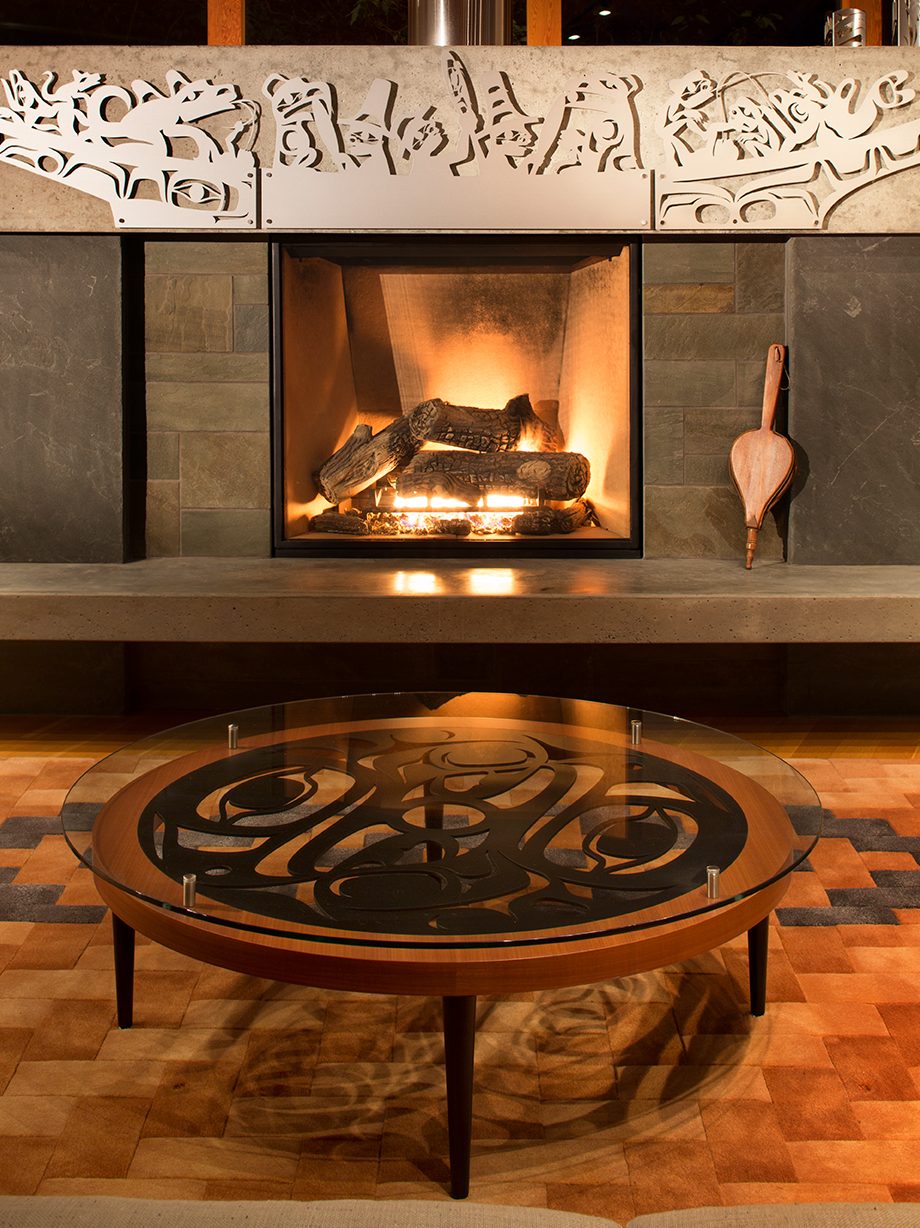 Spindle Whorl coffee table, Leather Weave side tables, Salish Twill area rug and Traveller's Triptych, an homage to two renowned BC artists, Bill Reid and Charles Edenshaw. Sabina Hill with Mark Preston.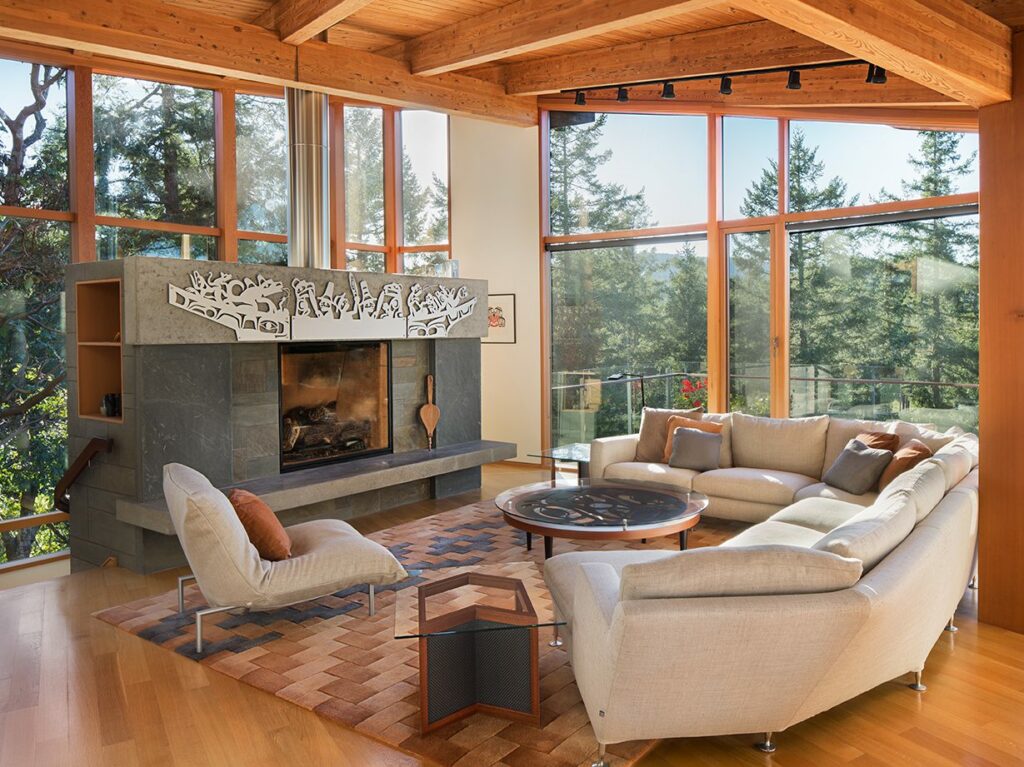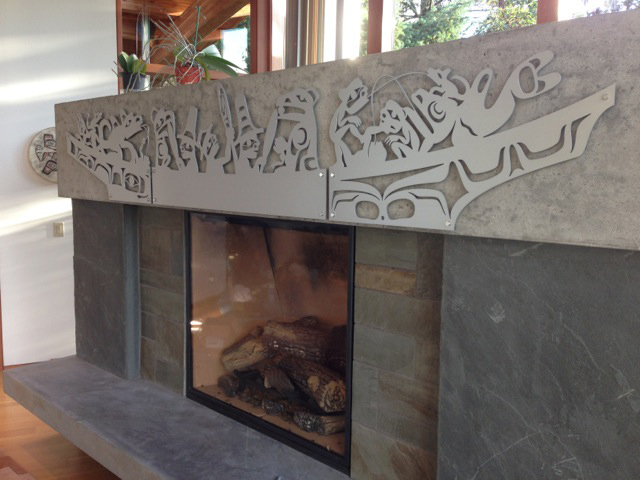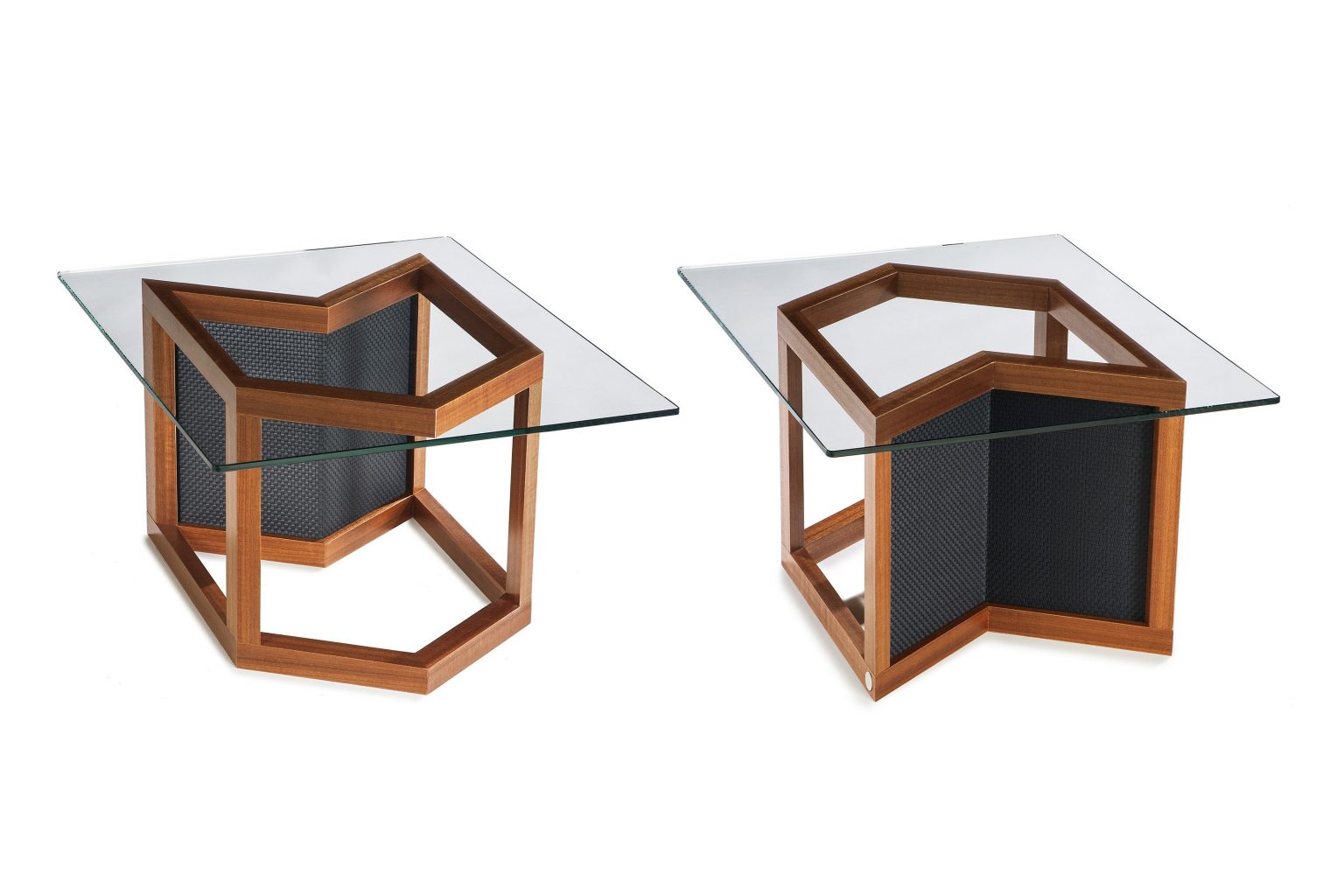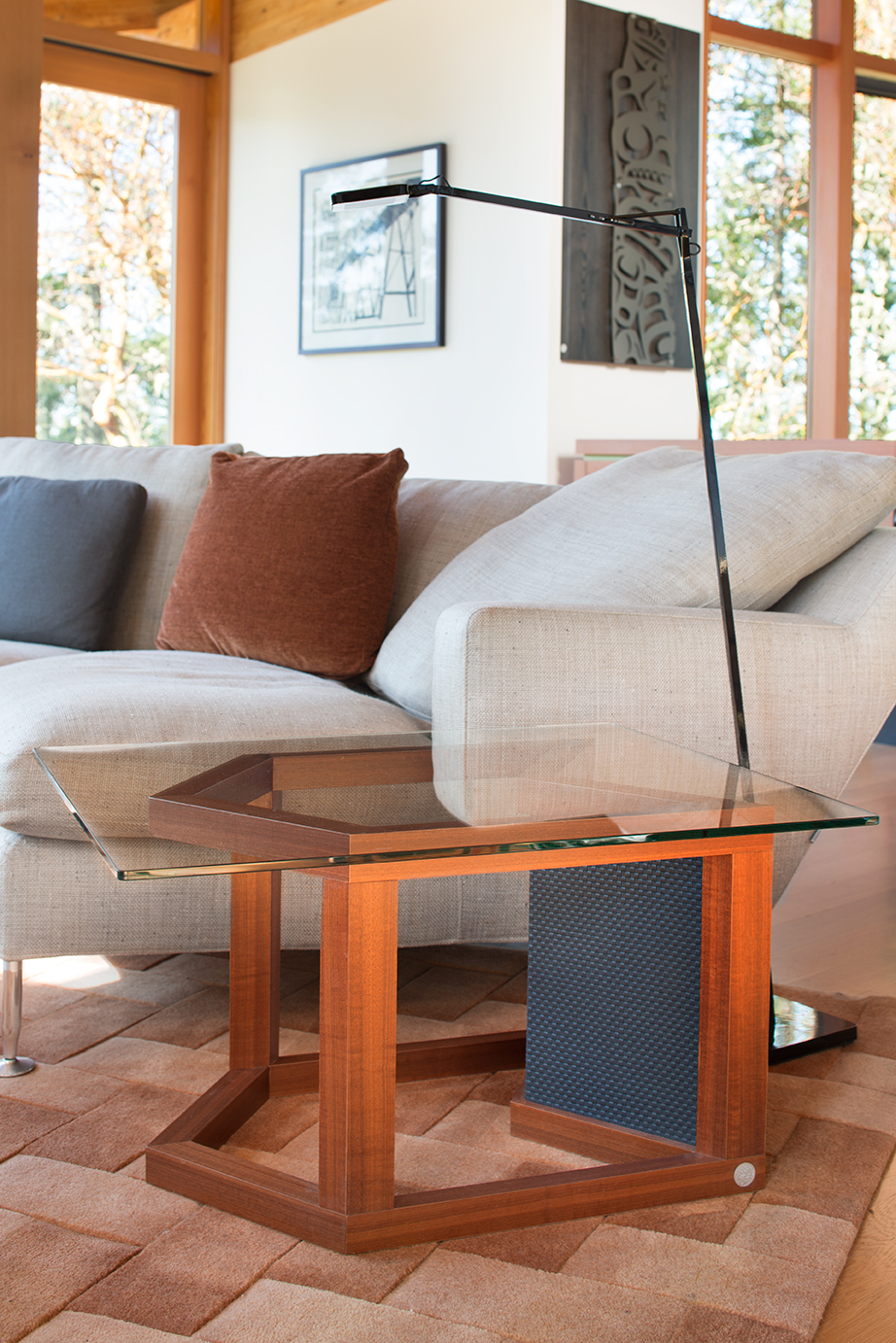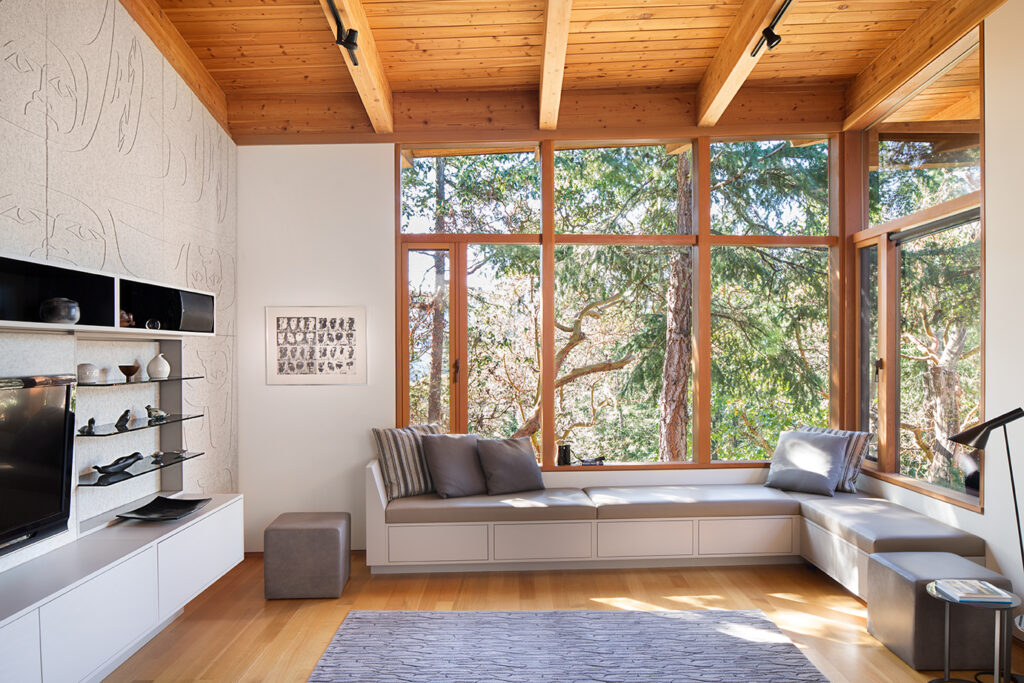 In the study, the floating media wall is framed by a Merino wool felt art installation inspired by traditional Northwest Coast 'dance screens'. Sabina Hill with Mark Preston.