The Artist is in Residence
About Sabina
Sabina Hill Design has evolved into a multi-disciplinary art and design studio located in Pender Harbour on the Sunshine Coast of British Columbia.
Sabina designed her own home with live-in gallery and studio for her waterfront property in 2019. This unique live-work space includes a well-appointed private guest suite for those who wish to live with her art in a truly immersive experience, observe her creative process, and collaborate on commissioned pieces.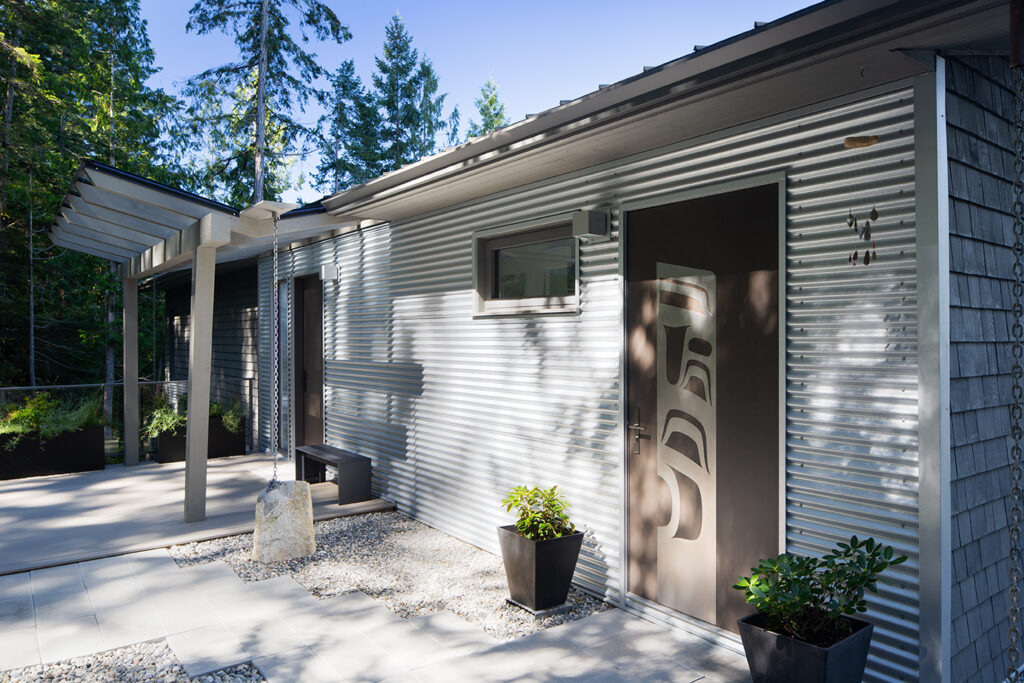 Sabina Hill Live-in Gallery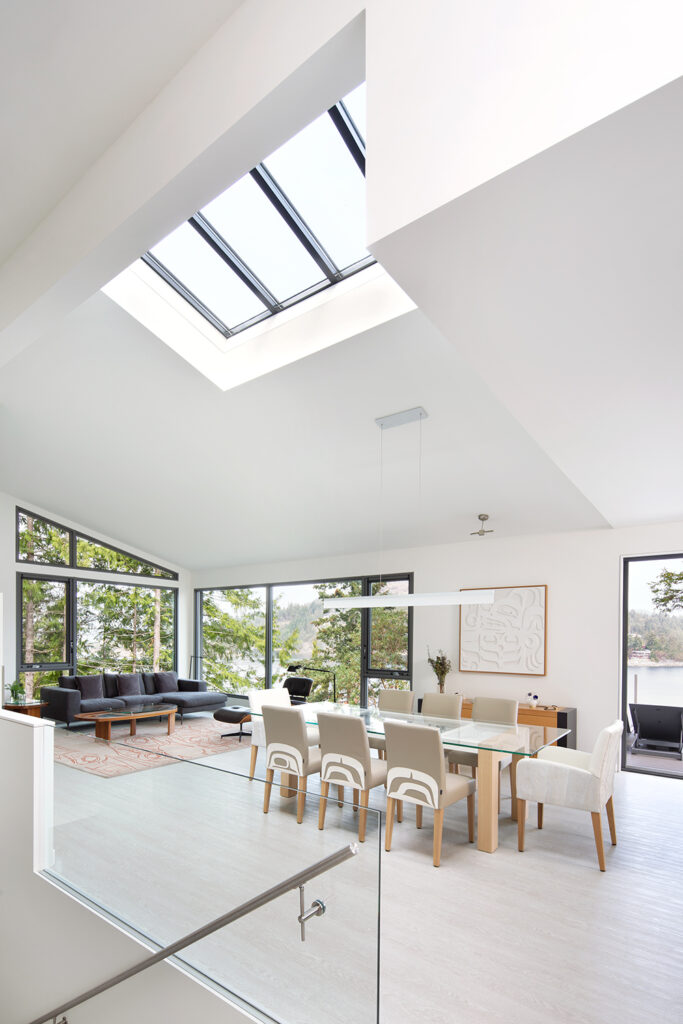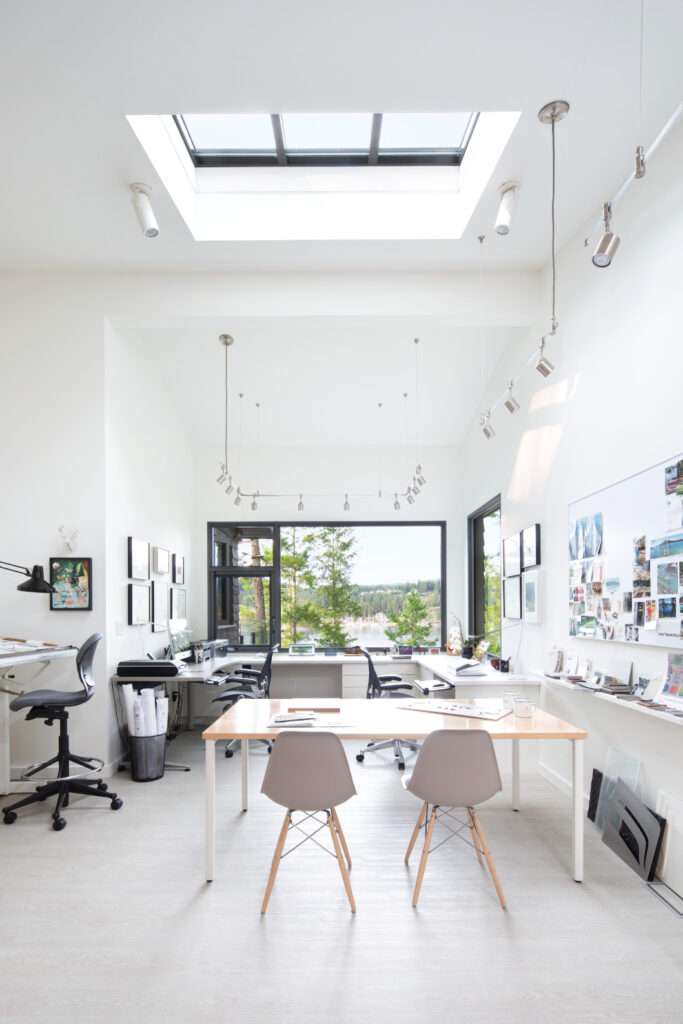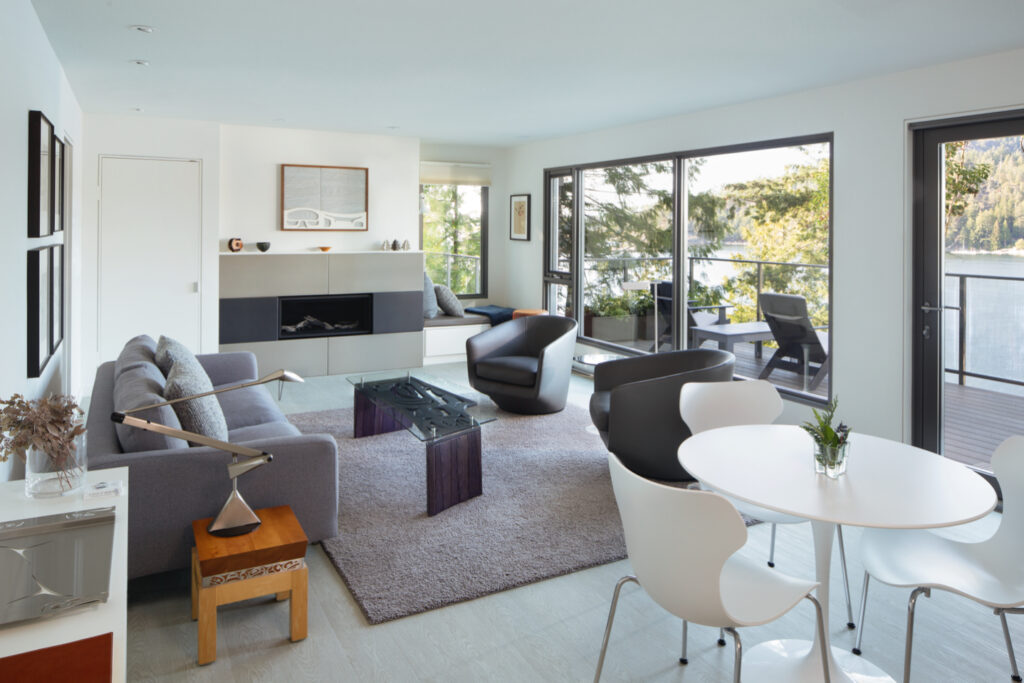 Sabina Hill Gallery, Studio, and Sea Forest Guest Suite
Sabina is deeply inspired by the natural world of the Pacific Northwest. In her limited edition Sea Forest Collection in process she explores this source material through abstraction and a contemporary lens in mixed-media utilizing leading edge technologies to expand how we see and connect with the natural world.
It is this deep connection to the natural world that first attracted her to First Nations art which has expressed the spirit of the land for time immemorial.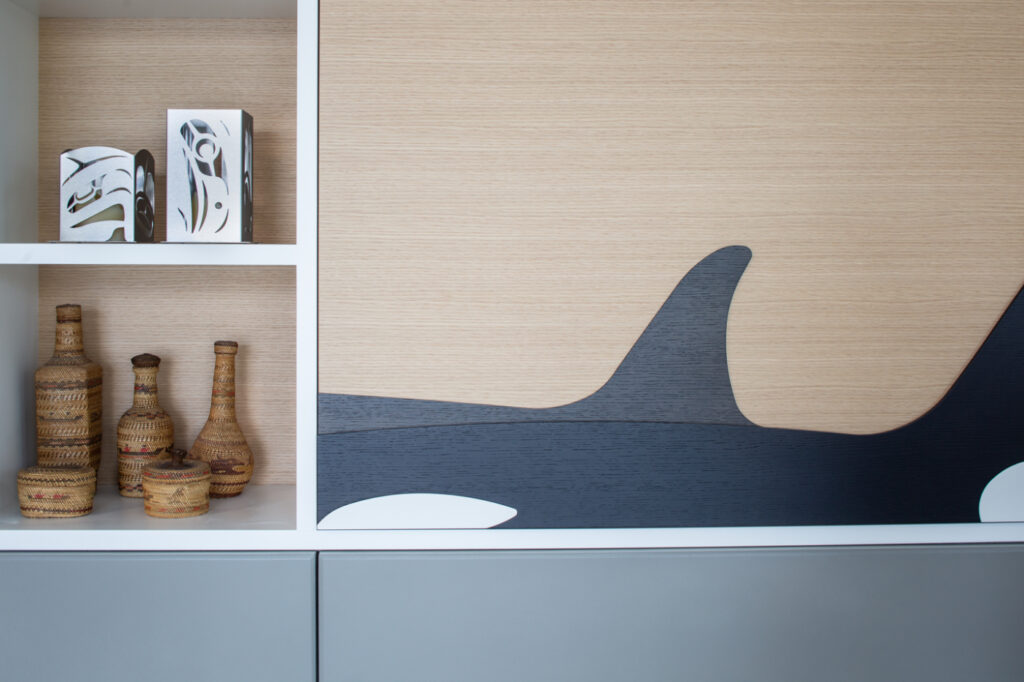 Built-in fireplace niches for candle surrounds & Nuchatlaht baskets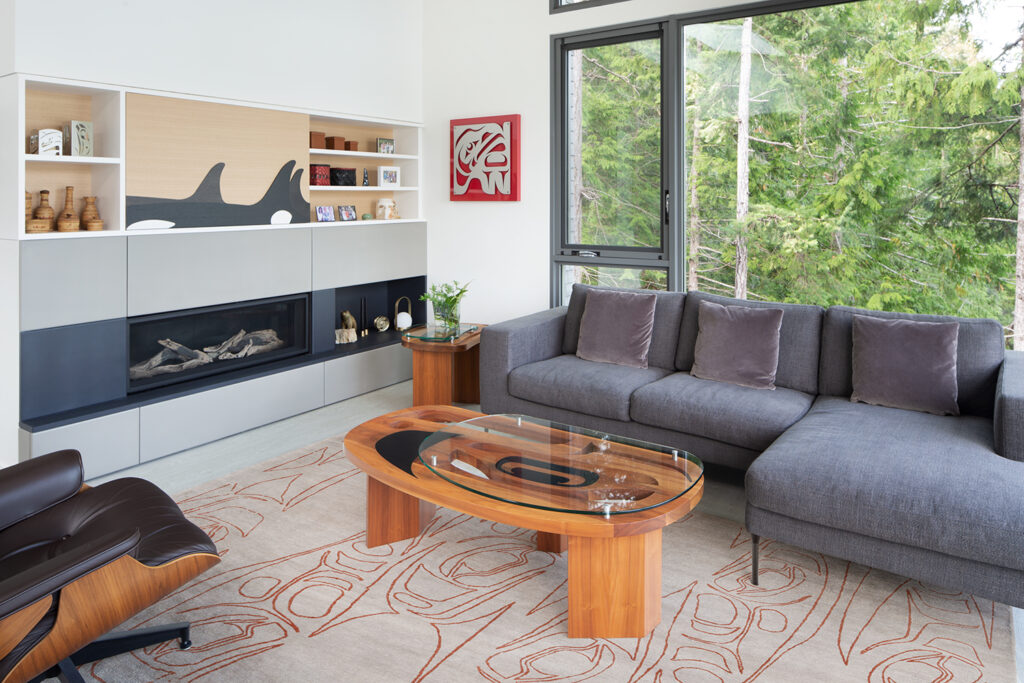 Featured artwork, Surfacing, ovoid tables & eagle wall panel with Andy Everson
This convergence of two distinct design cultures is celebrated in her collaboration and redux collections with select pieces on display in her gallery.
Rachel Gotlieb, a curator and internationally recognized author on Canadian art and design, describes Sabina's work as being "at the forefront of design on the West Coast."
In continuing her creative journey, she began to explore her solo work as an artist by creating work with a distinctly Pacific Northwest Coast design aesthetic.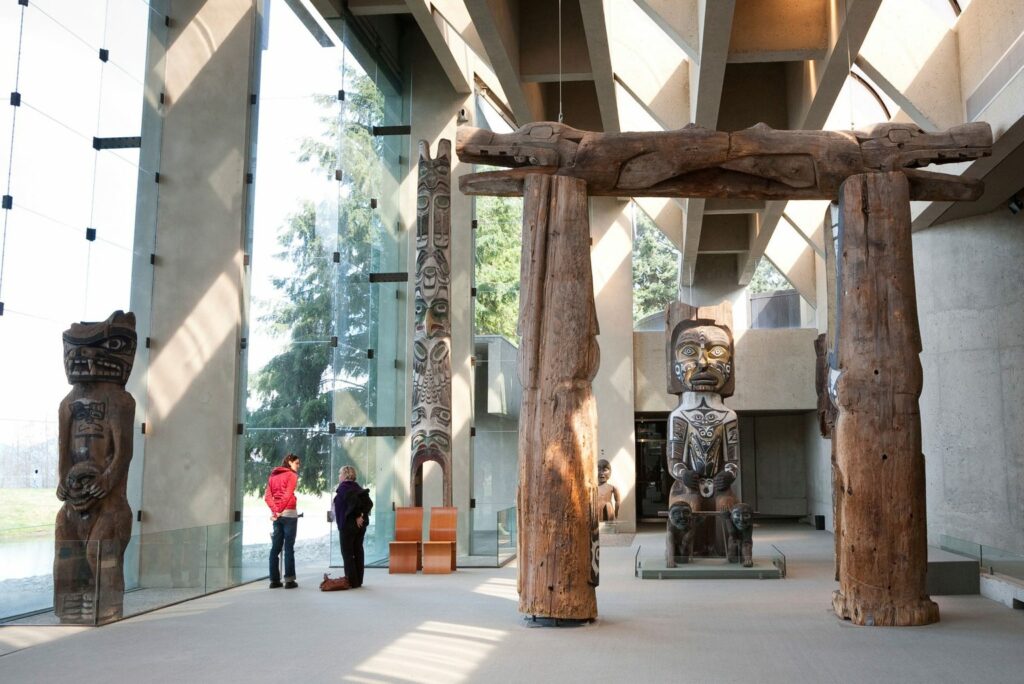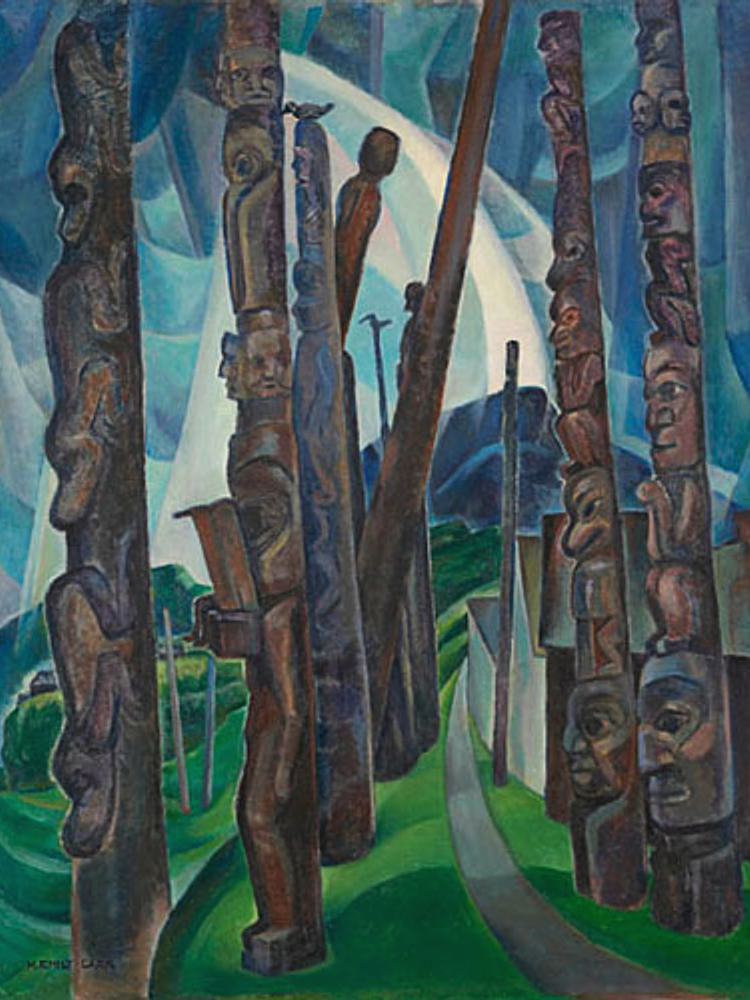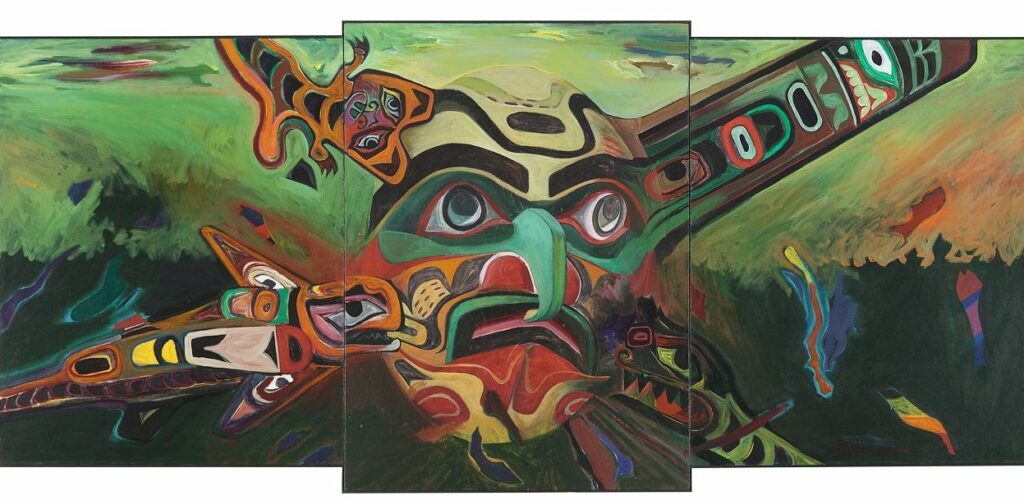 Arthur Erickson, UBC Museum of Anthropology; Emily Carr, "Kitwancool"; and Jack Shadbolt, "Variation on a Kwakiutl Ghost Mask"
Her early place-based influences include architects, Arthur Erickson and Ron Thom, pioneers of the West Coast modern movement that embraced geographical and cultural context, and artists, Emily Carr and Jack Shadbolt, whose select artworks feature First Nations imagery and forms.
Born in Vancouver, BC, and descended from four generations of Pacific Coast Canadians, living between the forest and the sea, Sabina is inspired by her sense of place and tells a visual story through her innovative designs.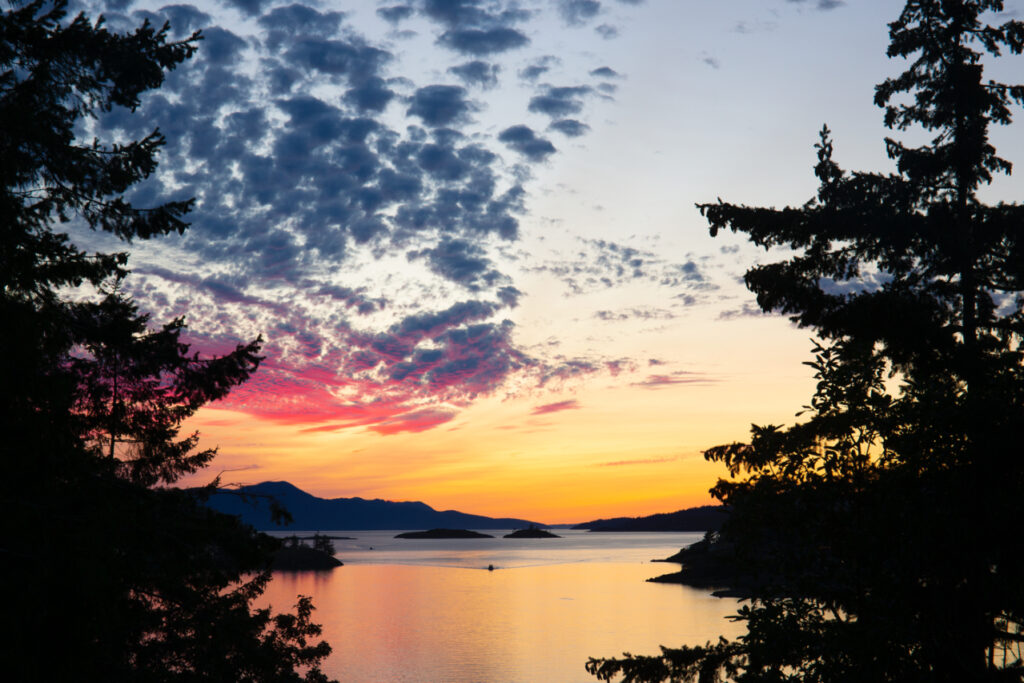 As a young adult, she became interested in three dimensional and sculptural works, and completed her foundation year at Emily Carr University of Art and Design.
Growing up, Sabina spent time at her family's historic Yellow Point Lodge on Vancouver Island, exploring acres of pristine oceanfront. Her grandfather, Gerry Hill, built the lodge in the 1930s. Current owners, Richard and Sandi Hill, asked Sabina to design their Scout Point house, which was her first commission, and reaffirmed her belief that a site's unique landscape is a rich source of inspiration.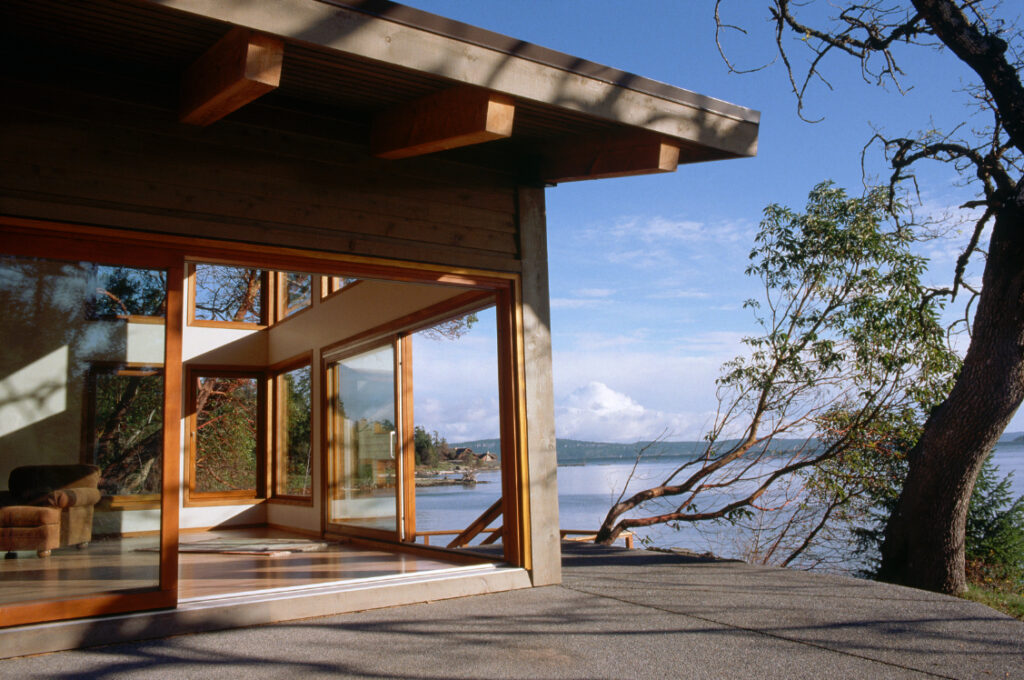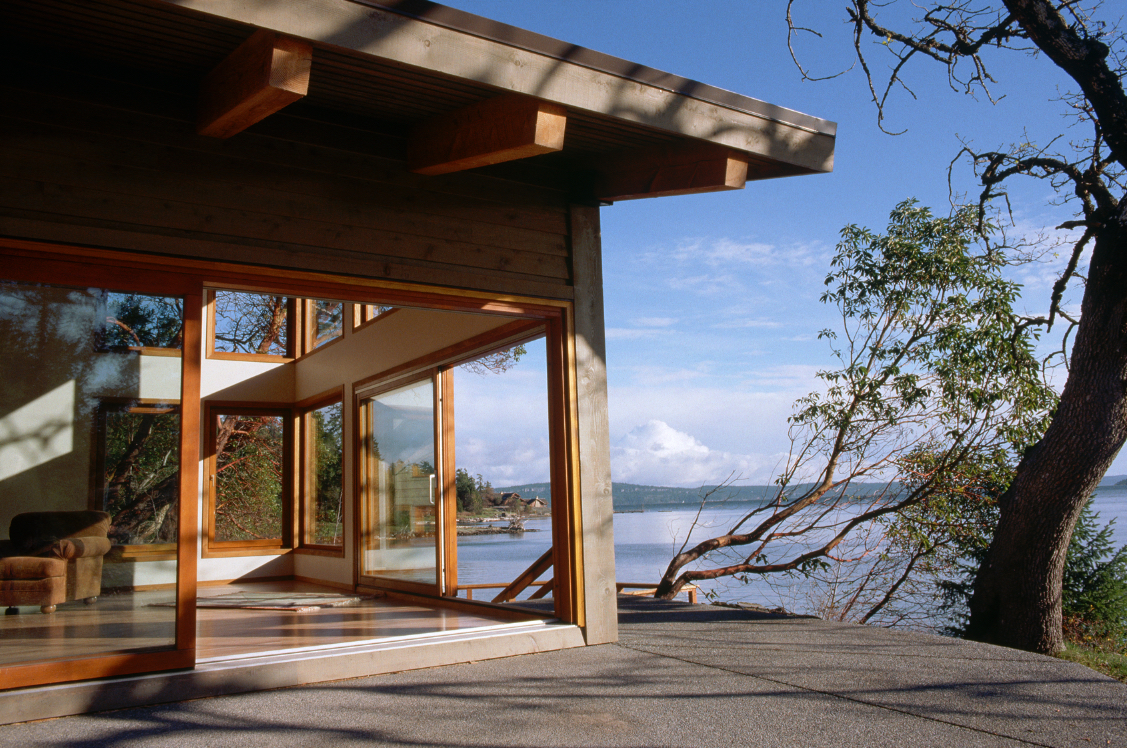 Scout Point House, Vancouver Island
Sabina has degrees in environmental studies from the University of Manitoba and in architecture from the University of British Columbia. Her multi-disciplinary design studio projects have ranged from custom residential renovations and landscape design to interiors with built-in furniture, to one-of-a-kind and limited edition artwork.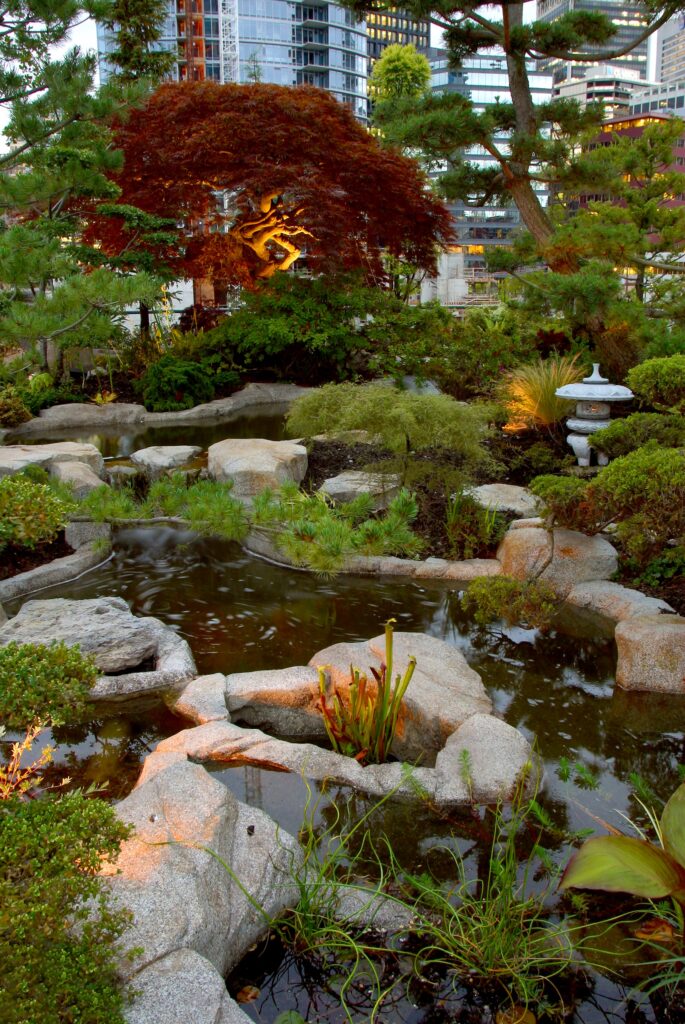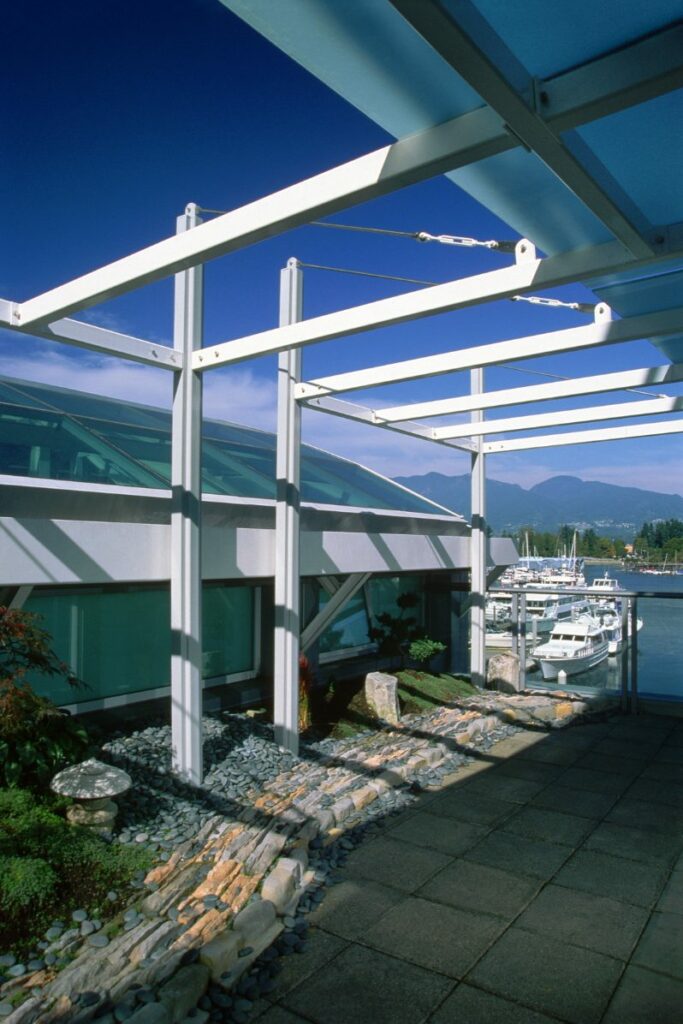 One Harbour Green Rooftop Garden, Coal Harbour Urban Garden & Canopy, Private Residence, Lake Okanagan
Her work is recognized nationally and internationally. It is in the permanent collection of the Royal Ontario Museum, Toronto, Canada, and it has been commissioned by the Government of Canada for diplomatic premises abroad including Canada House High Commission in London, England, the Canadian Joint Delegation to NATO in Brussels, Belgium, the new Canadian consulate in Guangzhou, China, and the Official Residence in Berlin, Germany, and Barbados.