Surfacing
Surfacing is presented as a limited edition diptych inspired by a masterwork installation in Sabina's Live-in Gallery. The limited edition diptych, on display in Sabina's studio, can be added to (with additional custom panels) to create an expanded and customized pod of Orca whales Surfacing.
Sabina Hill

Edition 25
W 45.5" x H 26" x D 2"
Stained rift cut white oak with composite inlays.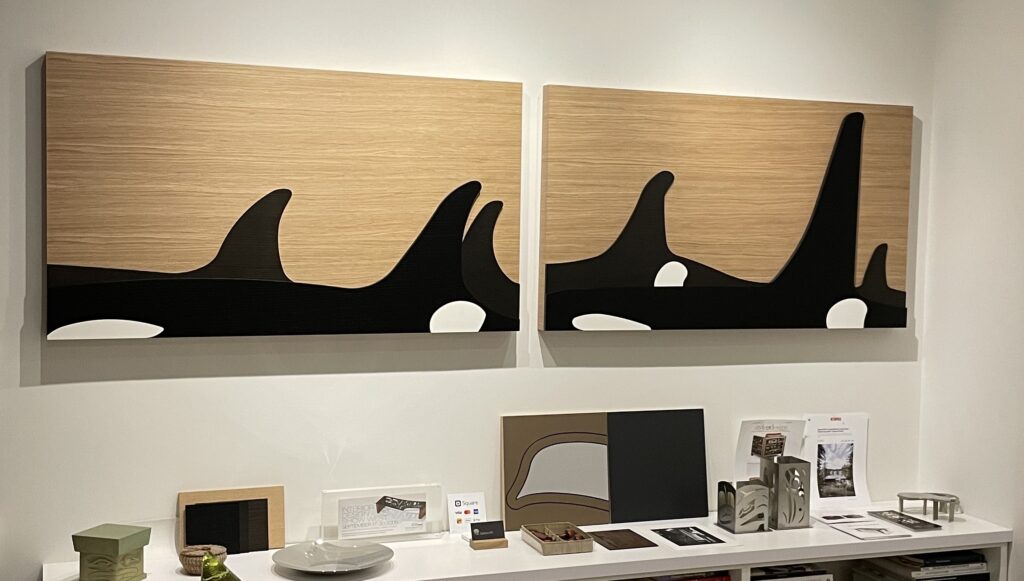 The completed fireplace built-in features a sliding artwork panel and conceals the television behind it. Envisioned for this mixed-media art installation are four layered felt panels in three tones with abstracted forms of the whale skeletal studies (elevations, perspective and detail). These panels in grays and charcoal when installed above the fireplace will complete this monumental work.