Coal Harbour Interior & Art Commissions
Sabina has crafted an environment that truly reflects her client's appreciation for the transformative power of artistry and design in their life. This project reflects the profound impact that thoughtfully curated spaces can have on one's well-being and daily experiences.
In this interior refresh project for a long-time, valued client and art collector, Sabina skillfully merges her art and design to craft a luxurious living space.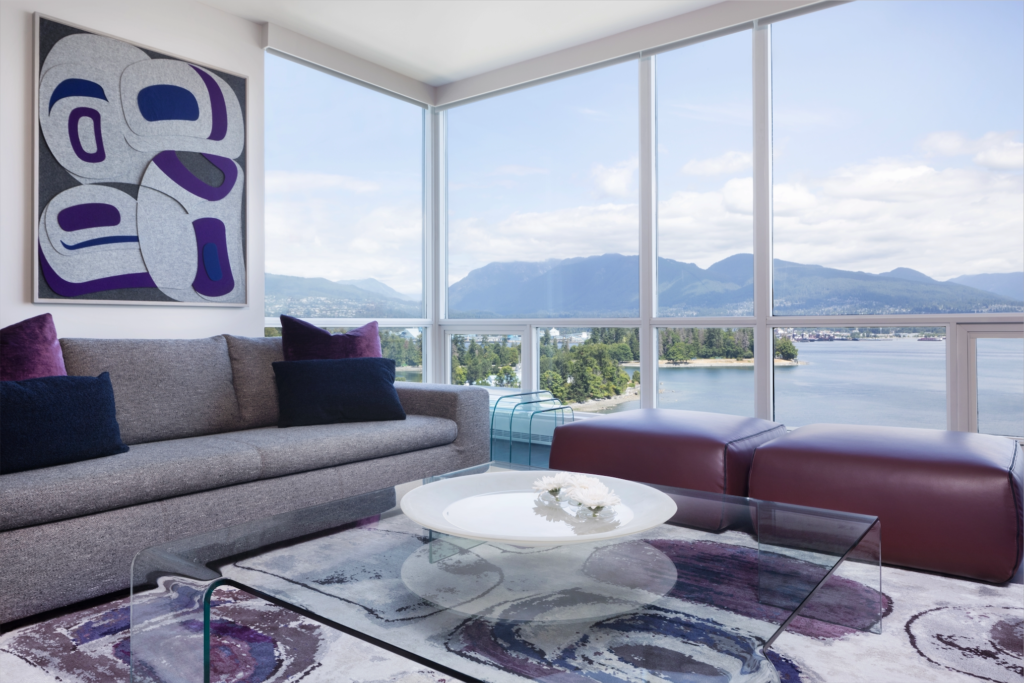 Sabina's initial involvement began during the construction phase of this exclusive Coal Harbour development, where she refined the original floor plan to join two units on the west side, resulting in a continuous, north-to-south connected suite.
Next, Sabina worked in collaboration with Mark Preston to create a unique installation to complement her original fireplace design.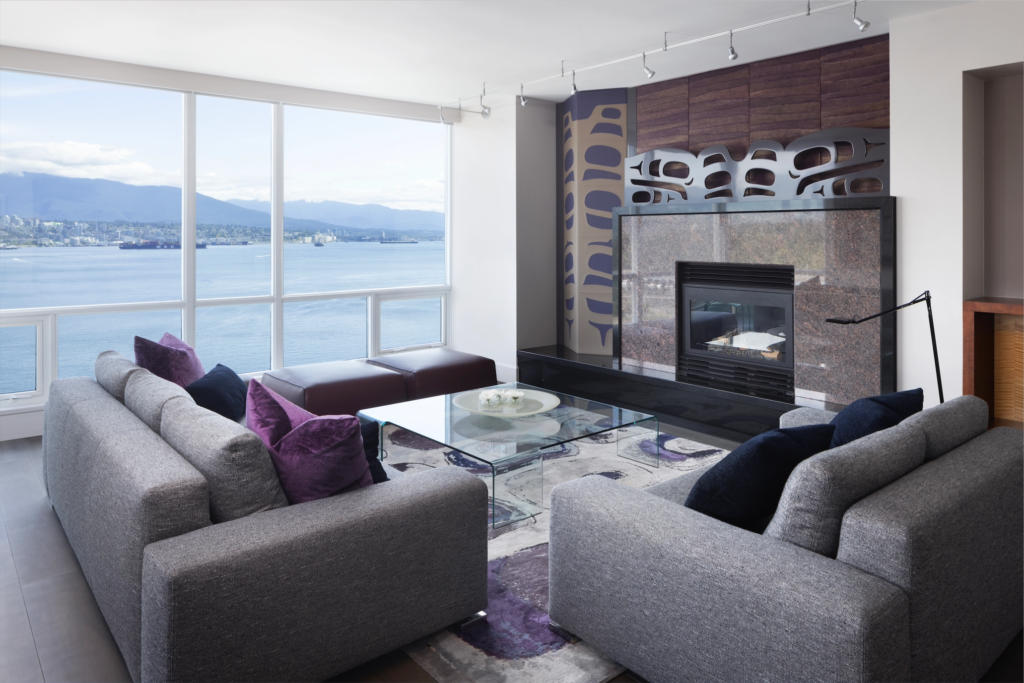 This latest refresh includes a new granite hearth, floor lamp, reupholstered sofa, love-seat and ottomans along with custom throw cushions.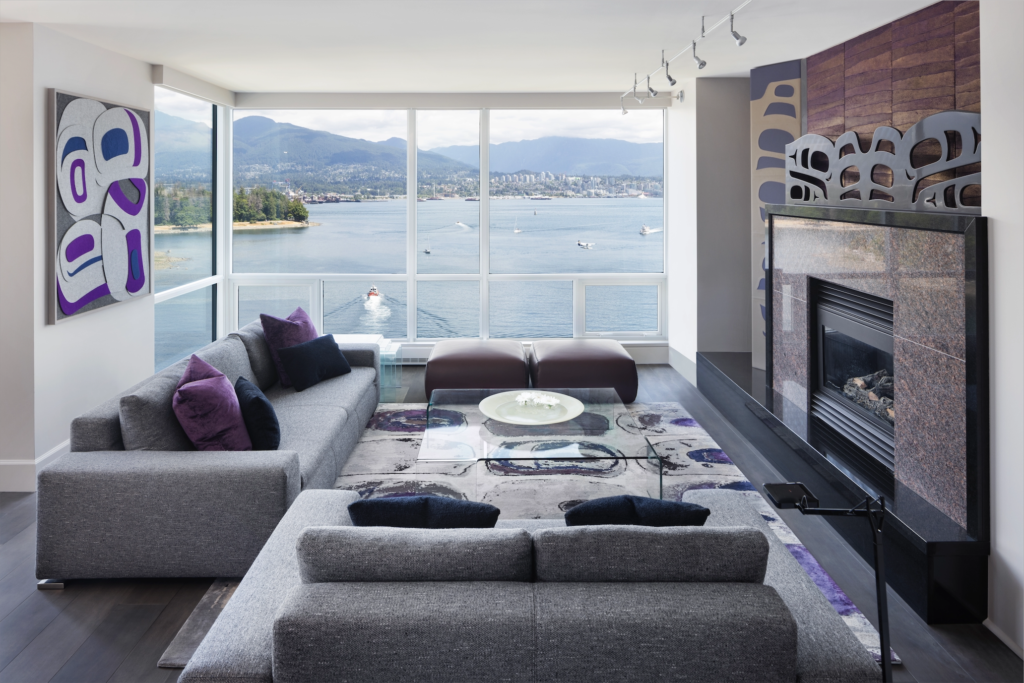 Featuring Sabina's solo work 'Transition,' a large format layered felt wall panel in custom colours, this uniquely structured composition pays homage to the iconic Northwest Coast Ovoid form she has had the honour and privilege of working with in her collaborations for the past two decades.
A counterpoint to 'Transition' is Sabina's highly gestural, deconstructed 'Ovoid Variations' Area Rug in custom colours. The area rug is hand-knotted in Kathmandu and customized with carefully selected colours in wool and silk.