Ovoid Variations Area Rug
Displayed on the feature wall of Sabina's new home gallery, this hand knotted area rug translates the painterly expression and captures the nuance of her water colour sketch. Colour inspiration is from the forests and shores of BC's Sunshine Coast: moss, arbutus bark, otter, sea birds, ocean and sky.
Sabina Hill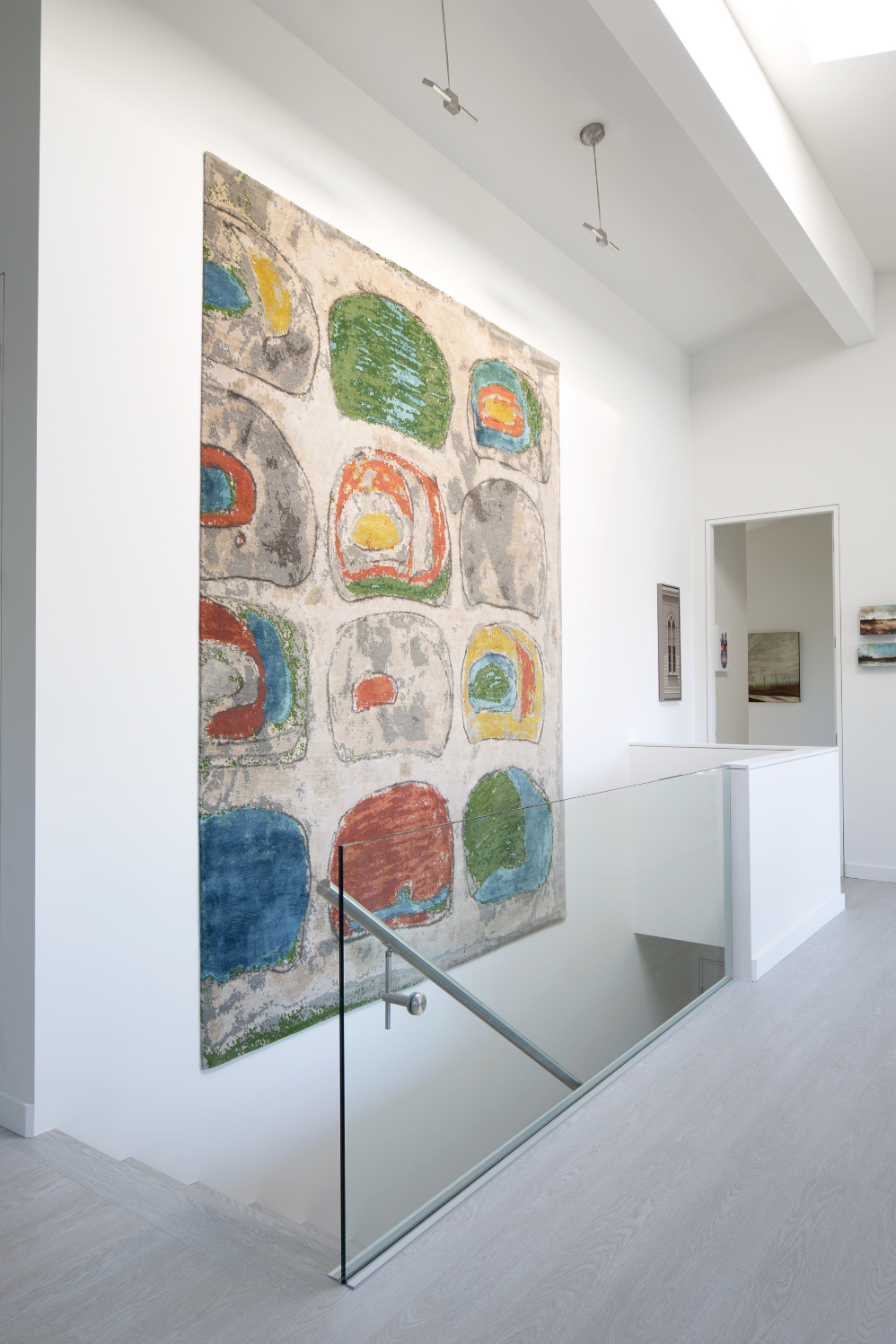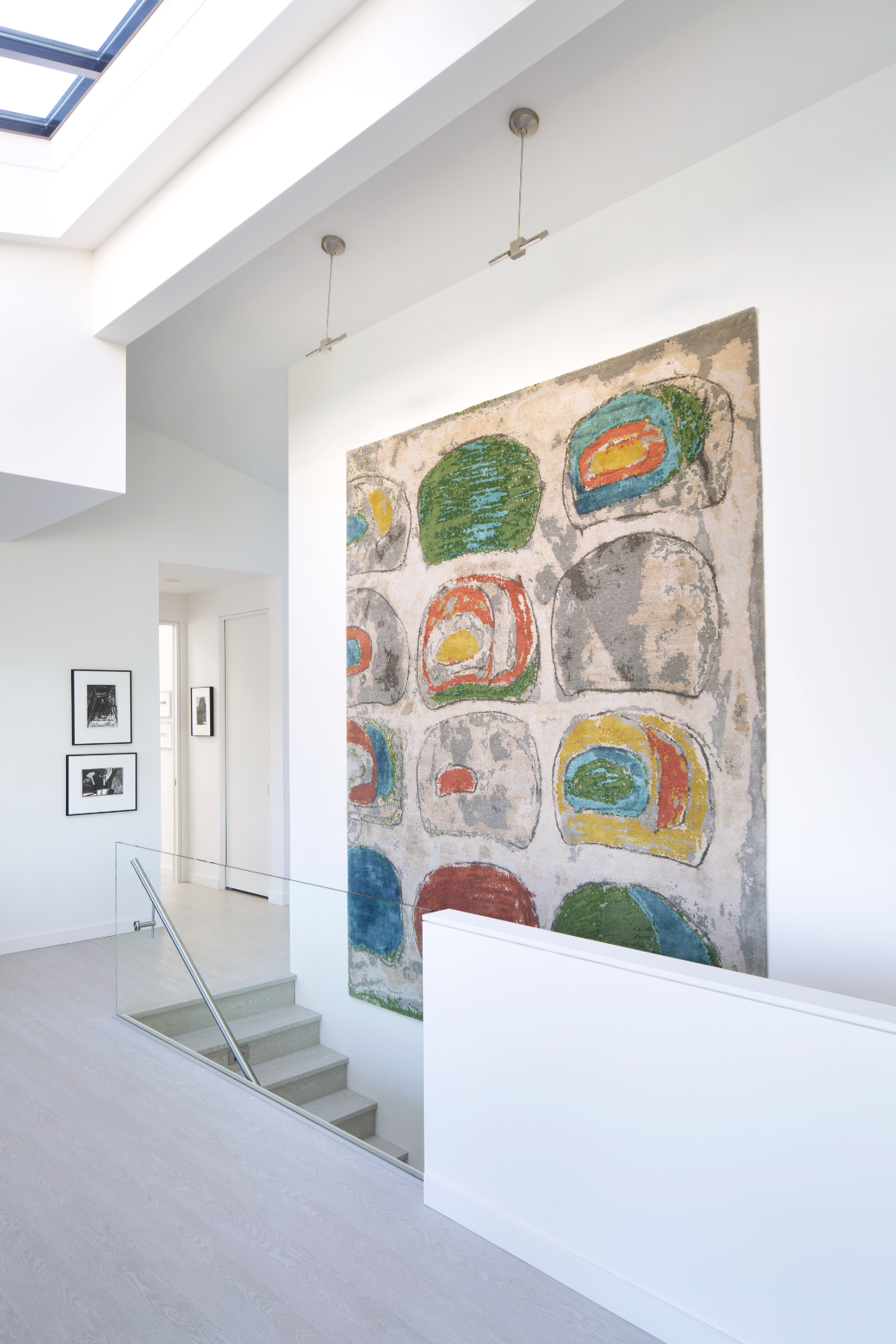 Made in Katmandu with hand spun, hand dyed, and hand woven wool, silk and nettle fibres. These natural materials combine with traditional processing and crafting to give each rug its own unique character. Custom sizes and colours available.