Swim Wall Panel
Oyster salmon leather backing with white lacquer finish whale motif and solid walnut frame.
Sabina Hill with Mark Preston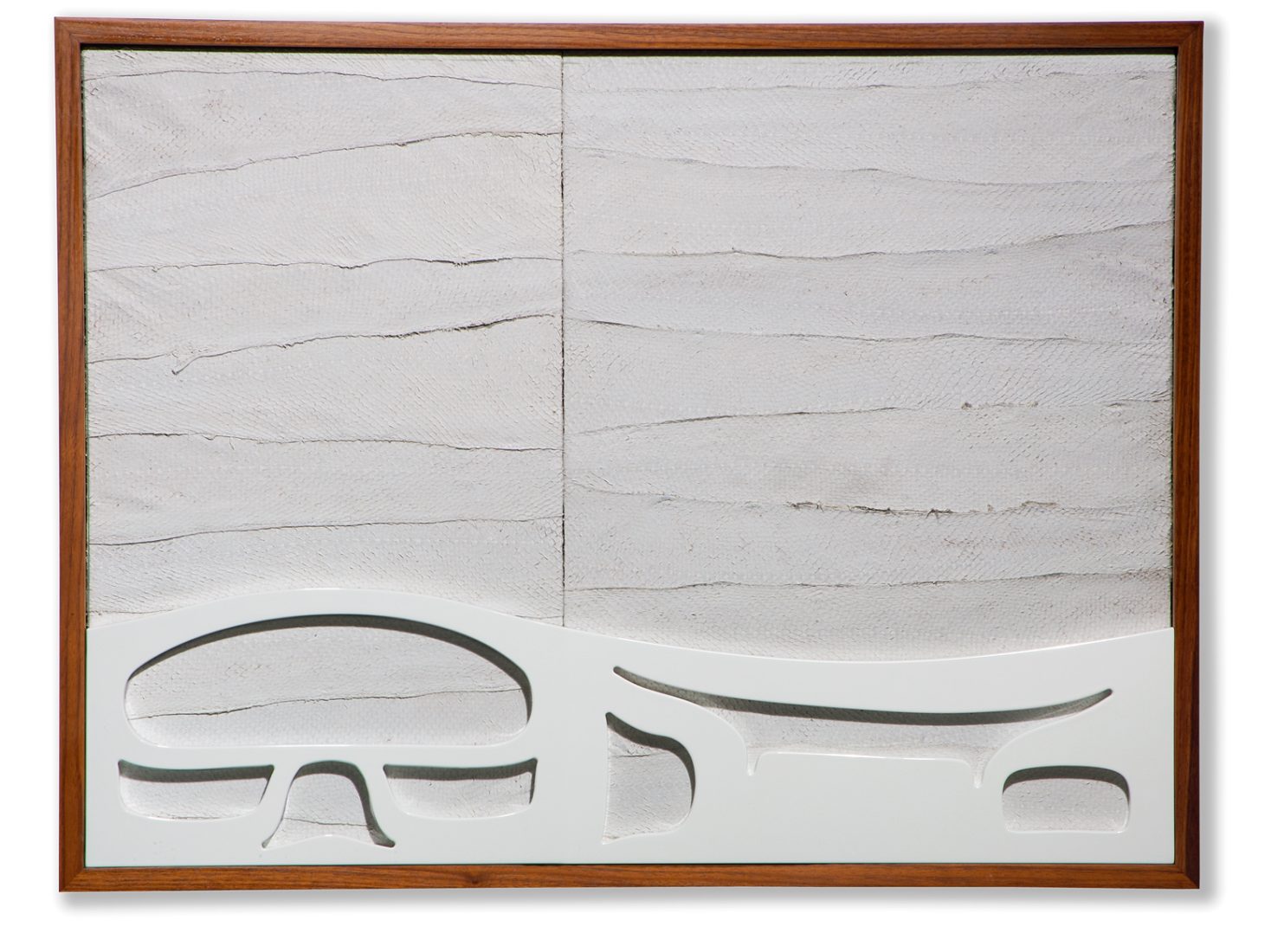 Edition 25
H 24″ L 32″ D 1.5″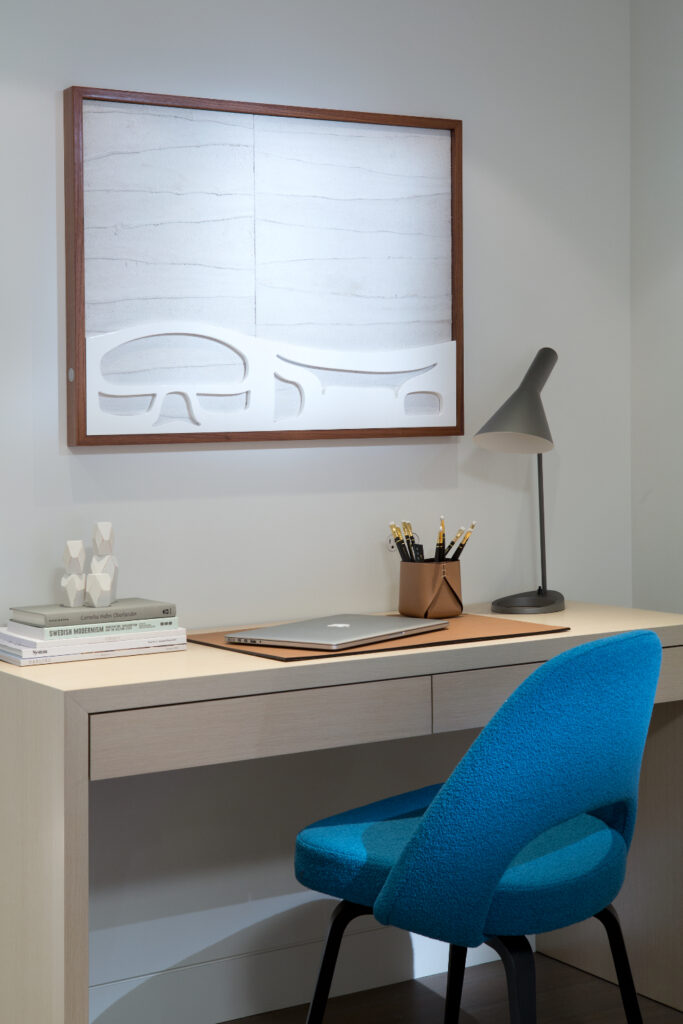 The Swim Wall Panel, selected by Vancouver interior designer, Andrea McLean for her clients' Coal Harbour penthouse guest bedroom. Photography, Ema Peter and stylist, Laura Melling.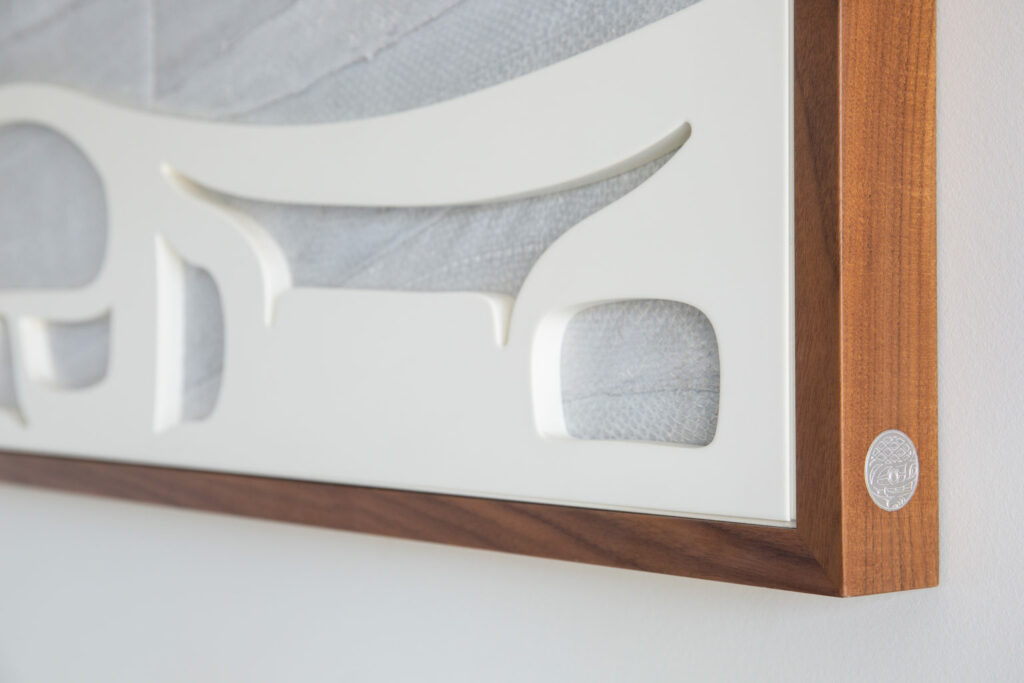 AUTHENTICATION
The Sabina Hill Design Inc. logo, designed by Steve Smith, features Sabina's spirit animal, the beaver – the "architect" of the animal world. An inset metal logo authenticates her artwork, and collectors also receive a certificate of authenticity.